Camping with the family is great fun and can generate many happy memories. It's a great, cheap way to holiday and once you're organised and prepared, you can enjoy many fun times away together.
With over half the Isle of Wight designated an Area of Outstanding Natural Beauty, it's an ideal place to get close to nature. Some Isle of Wight campsites have fishing lakes and others adjoin farms, where there are friendly farm animals for the children to meet. For quiet relaxation there are country camping sites, where you'll find a choice of footpaths leading through fields, farms and woods.
Why go camping?
Camping is a great opportunity to get outside, away from the TV, devices and other distractions, and just spend time together. There's always plenty to explore in the outdoors.
Campsites tend to be full of other children too, giving your brood a host of opportunities to find new friends and entertain each other.
If your children are old enough to roam free around the campsite, the independence this gives them is priceless.
There's no need to go full-on Bear Grylls. You can take creature comforts – pillows, your favourite foods – and pitch up at a site with showers and flushing toilets. Some campsites on the Isle of Wight are also part of a wider holiday park, offering plenty of entertainment and activities too.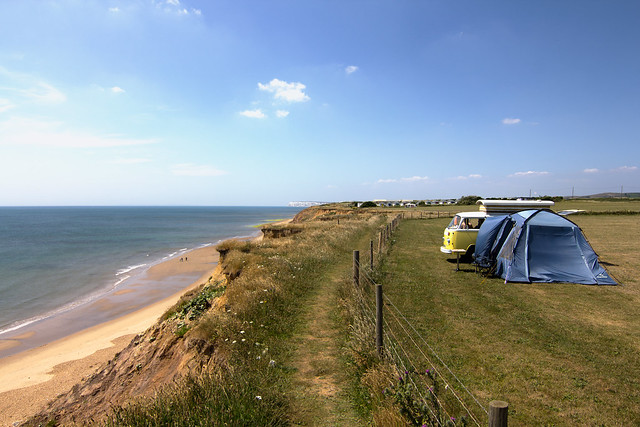 Before you go
Don't rush out to buy shiny new equipment. Borrow some from friends before investing.
Practice pitching your tent before you leave. After a car journey with young children, you don't want to be fiddling around with instructions on how to pitch the tent. It helps to know your ground sheet from your guy rope before darkness descends.
You might even want to do a test run in your back garden, if there's space. You'll then have an idea of what items would be useful.
What to do when you are there
What, no mobiles, tablets or tellies? Don't panic! Here are some ideas of what to do with your family:
Den building
Storytelling
Walking and hiking
Looking out for wildlife
Geocaching
Stargazing
Shadow puppets with torches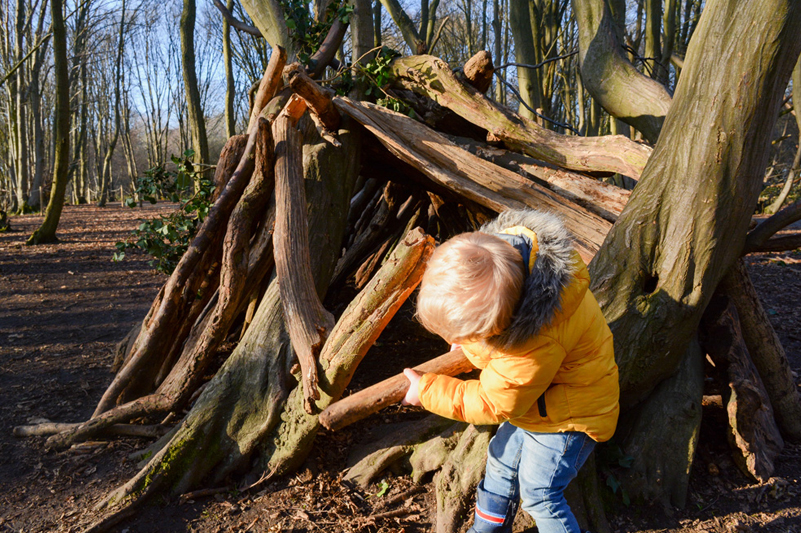 Best places to camp on the Isle of Wight
Finding your perfect campsite will depend upon who you're travelling with and your level of ruggedness. If you still yearn for the luxuries of modern life (hair straighteners, flushing toilets) then many campsites provide these. Wanting something wilder? Then there will be a campsite for you too.
Nodes Point Holiday Park, St Helens, Ryde: a good family-friendly campsite close to the beach and with an indoor fun pool, adventure playground and live entertainment.
Comforts Farm, Northwood, Cowes: close to the centre of Newport, Comforts Farm is a good base for exploring the Island.
Grange Farm, Brighstone Bay: based on a working farm with pigs, alpacas, a water buffalo and a donkey, this is a great campsite for families.
Ninham Country Holidays, Shanklin: set in magnificent woodlands and rolling countryside, this is a great place to explore the countryside and beaches of the Isle of Wight.
Looking for luxury? The Garlic Farm Yurts, Newchurch: just 10 minutes from the beach, you don't even have to bring your own tent! Comes with its own fully equipped kitchen, plus access to a tennis court and games room. Is it really camping, though?
For more inspiration, take a look at our Wightlink Explorer.