When you visit our Island, you might go for a wander along beautiful beaches. Or cycle from one charming town to another. Or trek into the interior. Whatever you do, you're sure to work up a thirst. So you'll be pleased to discover that the Isle of Wight is blessed with an excellent range of pubs and inns.
You could be sipping a locally brewed ale by the sea. Or enjoying traditional pub grub beside a log fire in a little thatched inn. Perhaps you'd like a meal at a gastro pub, or a bar with live music. Maybe you need a pub with a garden and play area. You're bound to find your perfect place. Some Island pubs even offer accommodation.
Did you know?
The White Horse Inn, Whitwell, was originally built in 1454, making it the Island's oldest pub, and one of the oldest in the country.

At the time of writing, there are three breweries here: Goddards, Island and Yates.

The three best local ales (recently chosen by CAMRA members) are Earls RDA (Island Brewery), Fuggle Dee Dum (Goddards Brewery) and Wight Christmas (Island Brewery).

CAMRA members have voted Shanklin's King Harry's Bar the Isle of Wight pub of the year for the second year running.

You can enjoy locally made wines from Adgestone Vineyard and Rosemary Vineyard, and spirits from the Isle of Wight Distillery.

Many Island pubs source their produce locally, including their seafood (Ventnor crab and lobster dishes are recommended), meat, and fruit and vegetables.

Many pubs offer local live bands, pianists and accordion players on most nights of the week.
10 of the best
The following pubs are recommendations, in no particular order, from The Good Pub Guide, The Sunday Times and our team here at Wightlink.
The Spyglass Inn, Ventnor
Overlooking Ventnor beach and the English Channel, this world-famous inn offers breathtaking views. The family-run inn, with four en-suite double bedrooms, is ranked by The Times as one of Britain's 20 best pubs by the sea. A freehouse, the Spyglass specialises in seafood, with fresh crab and lobster delivered straight to the door from the Ventnor Haven fishery.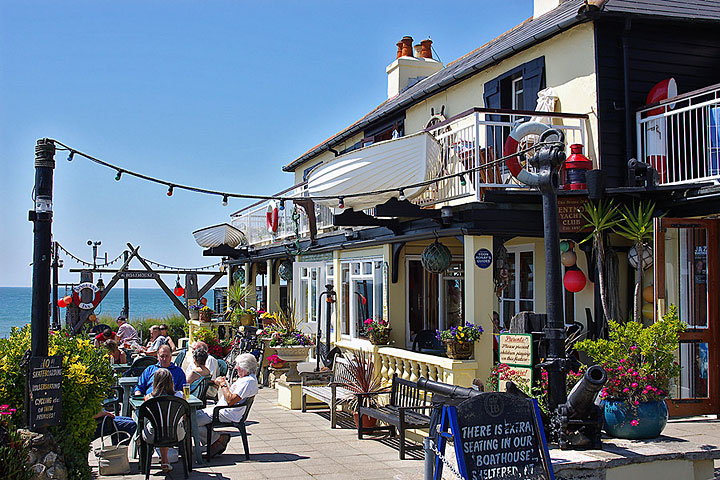 The Culver Haven Inn, Sandown
Situated on a cliff top, within reach of good walks, this family-run freehouse pub offers stunning views. Enjoy a delicious home-made meal at a fair price. Ales include Goddards, Timothy Taylors and Wadworths. Several wines are available by the glass, and the coffee is good. Children and dogs are welcome.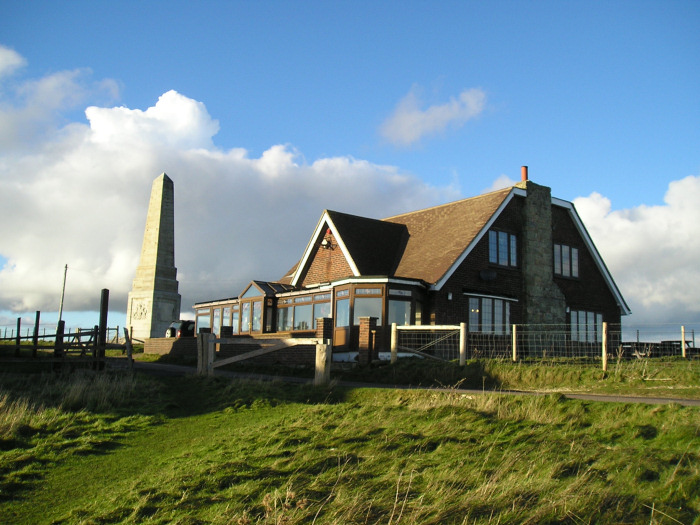 The Fishbourne, Fishbourne
A warm and friendly place, the half-timbered mock-Tudor pub is located in a charming setting close to the Ryde Terminal. It has an elegant dining room with wood flooring. It serves good food all day from lunchtime. Ales include Goddards Fuggle-Dee-Dum and Ringwood Best, and eight wines are available by the glass.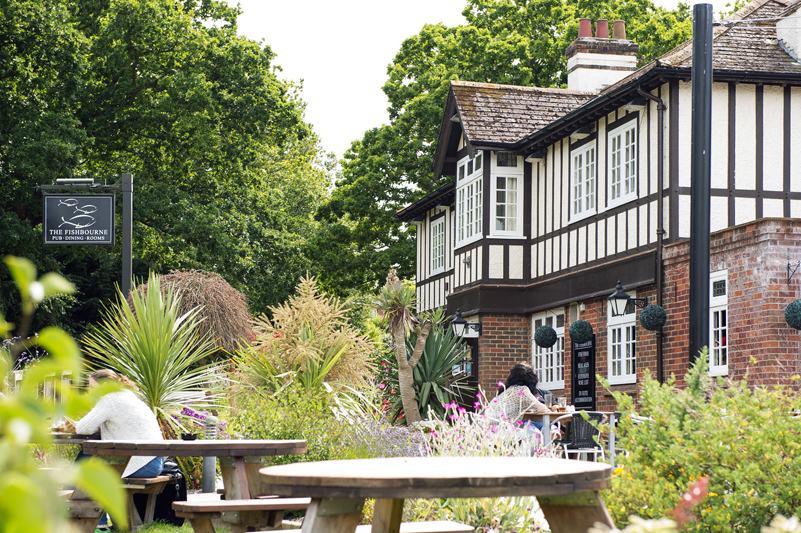 The Taverners, Godshill
This 17th century country pub is a friendly place. It serves good food, cooked by the landlord and made from fresh local produce, some of it home-grown. Booking is advised at weekends. Ales are by Sharps and Yates. There are a number of wines by the glass, plus home-made liqueurs. The garden has a terrace and play area.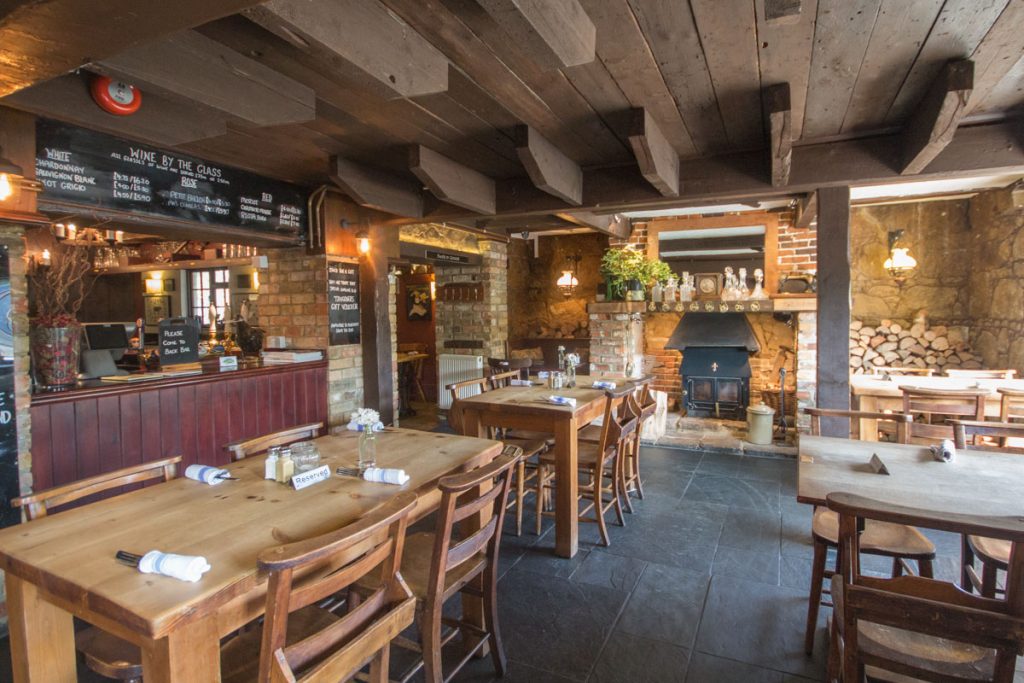 The Bugle, Brading
This refurbished pub serves a wide choice of food, from baguettes to the popular Sunday carvery. It has recently added new dishes which it describes as "taking influence from American Soul Food and the spicy dishes of Mexico and the Caribbean". It presents live music each week, has a lovely garden, and welcomes dogs.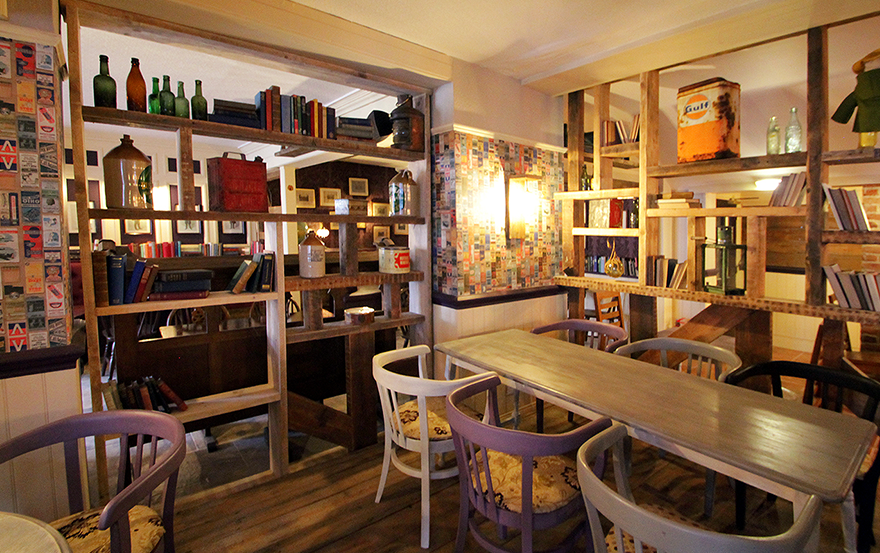 The Bugle, Yarmouth
This old coaching inn is right next to the Yarmouth Terminal, so you can eat as soon as you arrive or just before you leave. It has seven bedrooms. Good pub food is available all day in the summer, and all day at the weekends in the winter, including fresh fish dishes. Ales are from Goddards, Island and Yates. There is a courtyard garden. Children and dogs are welcome.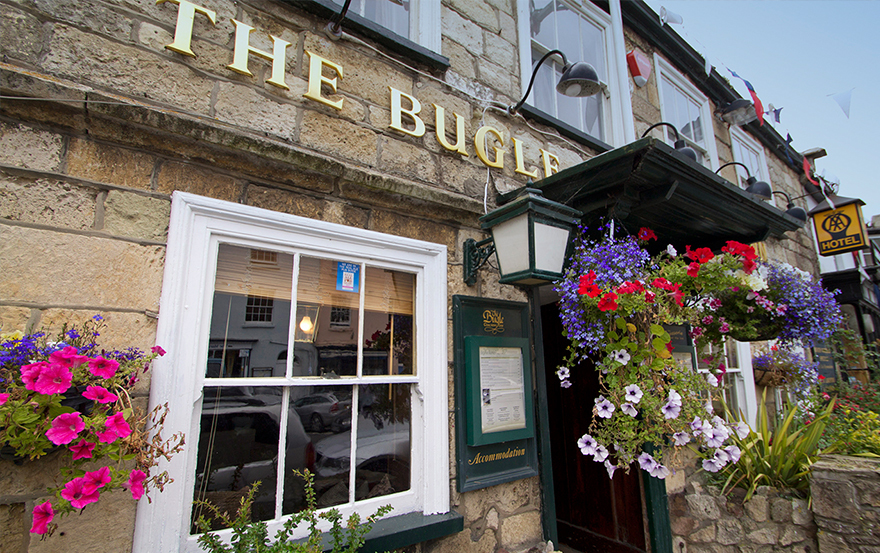 Pilot Boat, Bembridge
This charming little harbourside pub is shaped like a boat, and has porthole windows, bare-board floors and a log fire. It offers accommodation with five bedrooms. From sandwiches to local seafood, the food is good. Ales include Goddards and guests. Eat at a table overlooking the water or in a courtyard at the back. Children and dogs are welcome.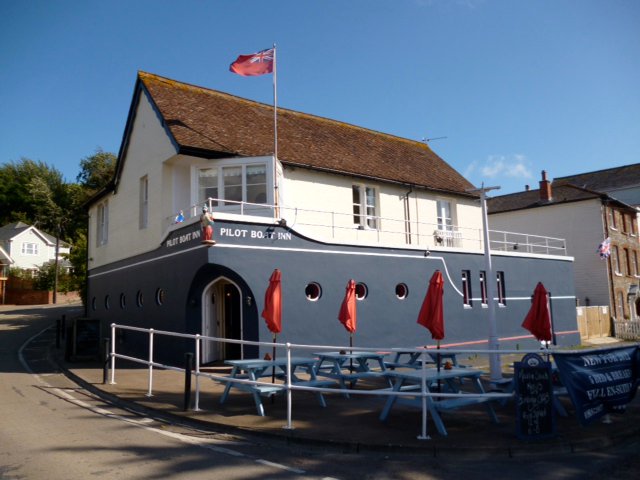 Union, Cowes
Located in Cowes Old Town, back from the seafront, the Union offers accommodation with six recently refurbished en-suite bedrooms. This friendly pub has a log fire, dining room and conservatory. Ales are Fullers and Gales. The food is freshly made and good value. Children and dogs are welcome.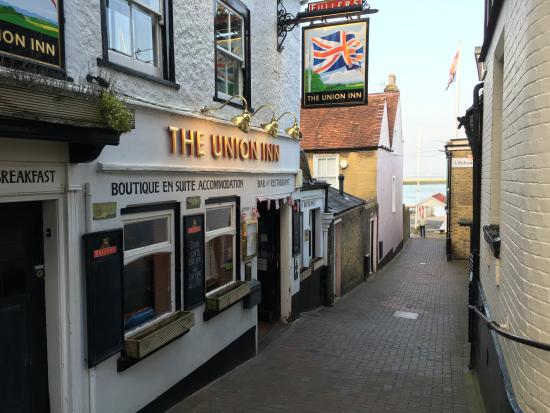 The Seaview Hotel, Seaview
Located near Ryde (and our ferry terminal), this is a warm and friendly little hotel with 13 bedrooms. Its bar offers Fullers and a guest ale, plus a respectable wine list that includes local choices. The pub food is good, and there is a restaurant menu featuring produce from the hotel's farm. Children and dogs are welcome.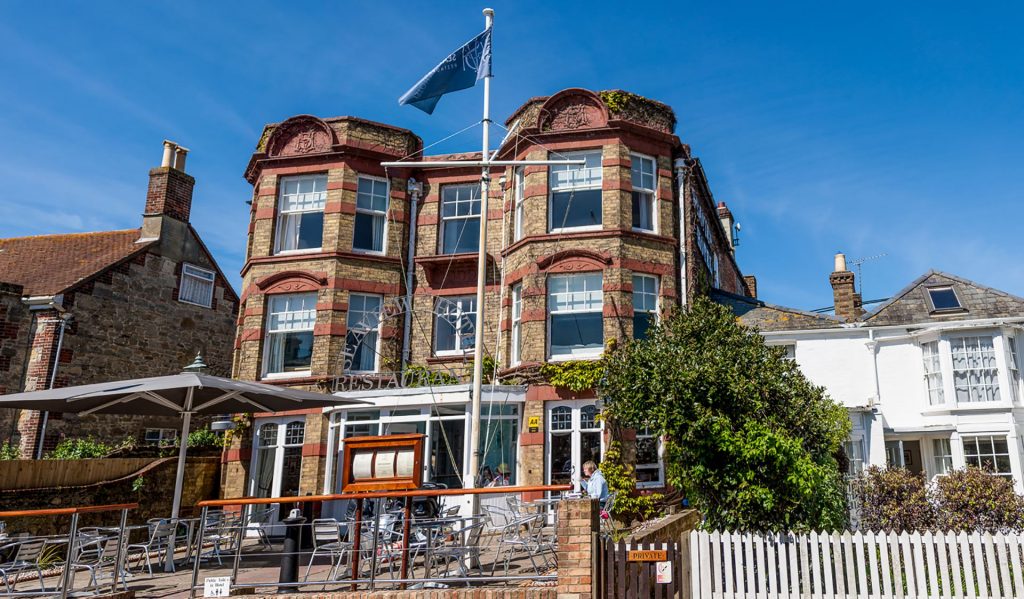 White Hart Inn, Havenstreet
A traditional, red-brick village pub, the White Hart has a cosy log-fire bar, a carpeted dining room and, at the back, a garden with tables. Ales are by Ringwood and Goddards, and there's a wide range of dishes; many are homemade, including vegetarian options and desserts. Children and dogs are welcome.