We all know the saying 'new year, new you' but does it have to be that radical? How about just relaxing, getting some fresh air and recharging the old you. The Isle of Wight is the perfect place to get away from it all and give yourself some much needed TLC as we move through 2022.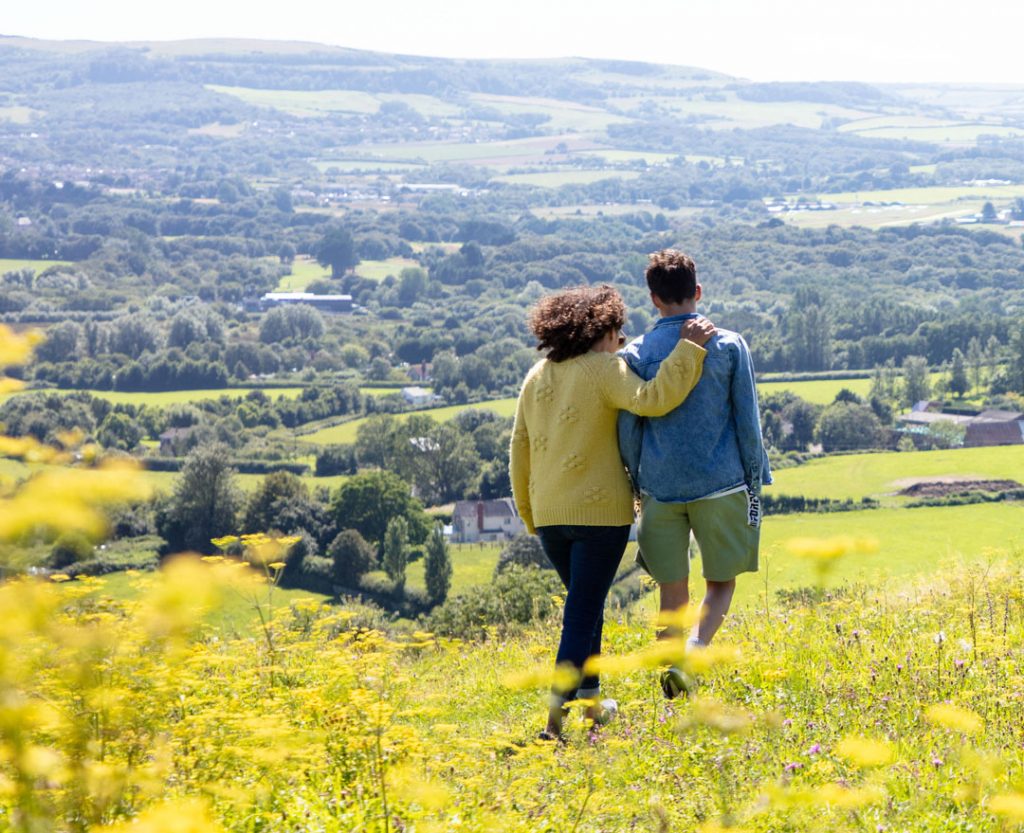 The Great Outdoors
With acres of rolling countryside, ancient woodland and miles of networks of paths there's a walk and terrain suitable for all abilities. From our port in Yarmouth it is only a short stroll to the Yarmouth to Freshwater cycle path. Perfectly flat and only around 1.5 miles long it's an ideal walk for those with mobility issues or if you're pushing a buggy. Reward yourself with a bite to eat at the other end with a stop-off at The Red Lion pub.
If you are after a longer, hillier walk, head south. From Niton village you can walk to St Catherine's Oratory (known locally as The Pepperpot). Take in the breathtaking sea views across Blackgang and along the Military Road then keep following the pathway and you'll join up with the coastal path. If you stay on this course, you'll see St Catherine's lighthouse then find yourself back in Niton where you can rest weary feet at one of the village's three pubs such as The Buddle Inn and The White Lion.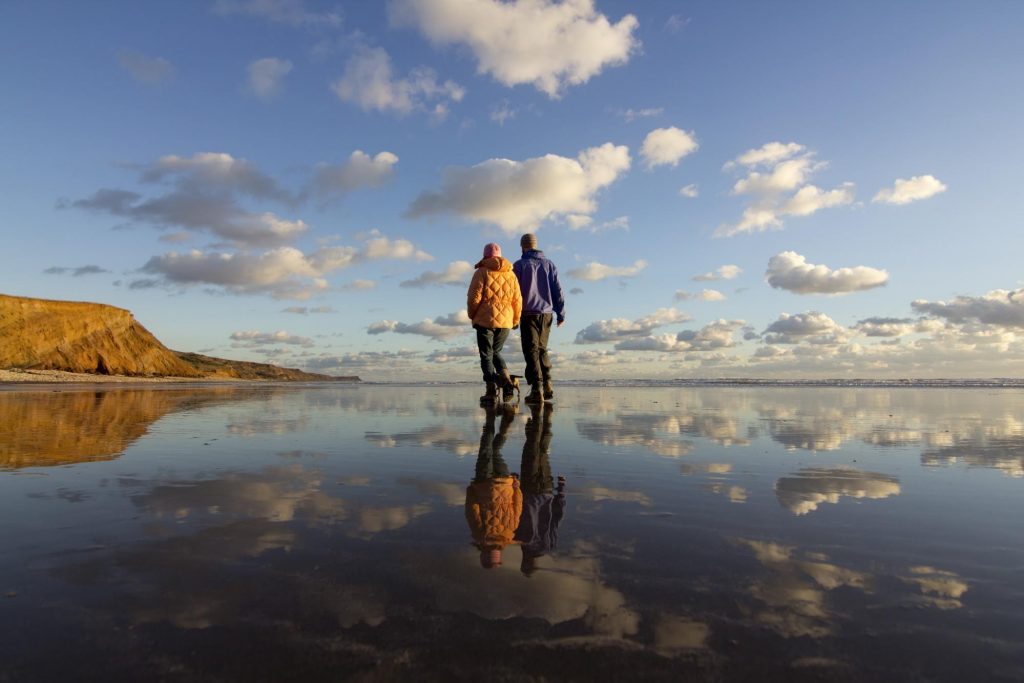 Oh I do like to be beside...
There is nothing quite as invigorating as a dip in the sea. Do be mindful of tides and – quite frankly – the shockingly cold temperature at this time of year, but there have been studies that show a quick dip in cold water can have various health benefits. Said to increase circulation, burn more calories (as your body has to work harder to keep warm) and even reduce stress, there are worse ways to enliven your mood. Beaches such as Sandown, Shanklin, Ryde and Ventnor are always popular. You'll want to warm up pretty fast after, luckily there are plenty of seaside eateries open serving tasty home-cooked food, warming drinks and some even have a comforting crackling fire.
If a dip in the sea is a step too far (we can understand why) a bracing beach stroll will do the trick. Bundle up in scarves and hats and take in the cool grey waters as you stroll along the esplanade or cliff top pathways. With the wind catching your cheeks you'll have that fresh-faced rosy glow in no time. It's also the perfect excuse to give your four-legged pal a different walk. With pretty much all of the Island's beaches allowing dogs during the winter months your furry friend will love the freedom of running along the sand and dipping in and out of the surf – it's probably just as good for their well being as it is ours.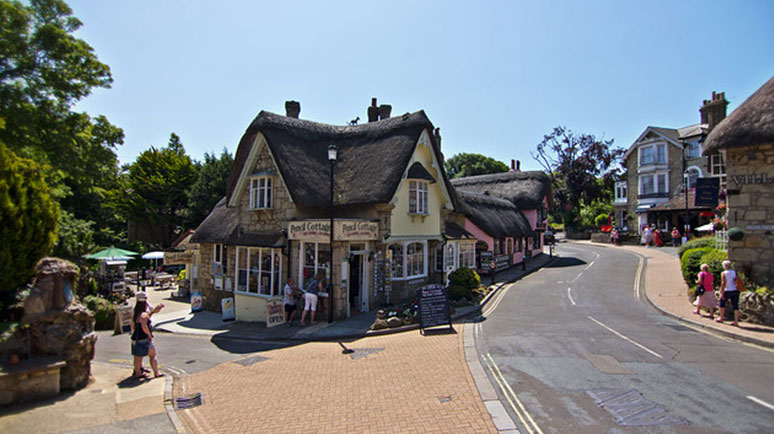 Village life
As you make your way around the Island don't miss a chance to stop at some of the cute and quintessential chocolate-box villages. Godshill is a must-visit for many, with quirky independent shops, The Old Smithy and its tea rooms have possibly the most decadent cream cakes you will find. As you head more central the Island's largest arts and crafts village, Arreton Barns, is filled with talented artists and artisans. It's the perfect place to pick up a unique gift or treat for yourself. A little retail therapy is definitely good for the soul.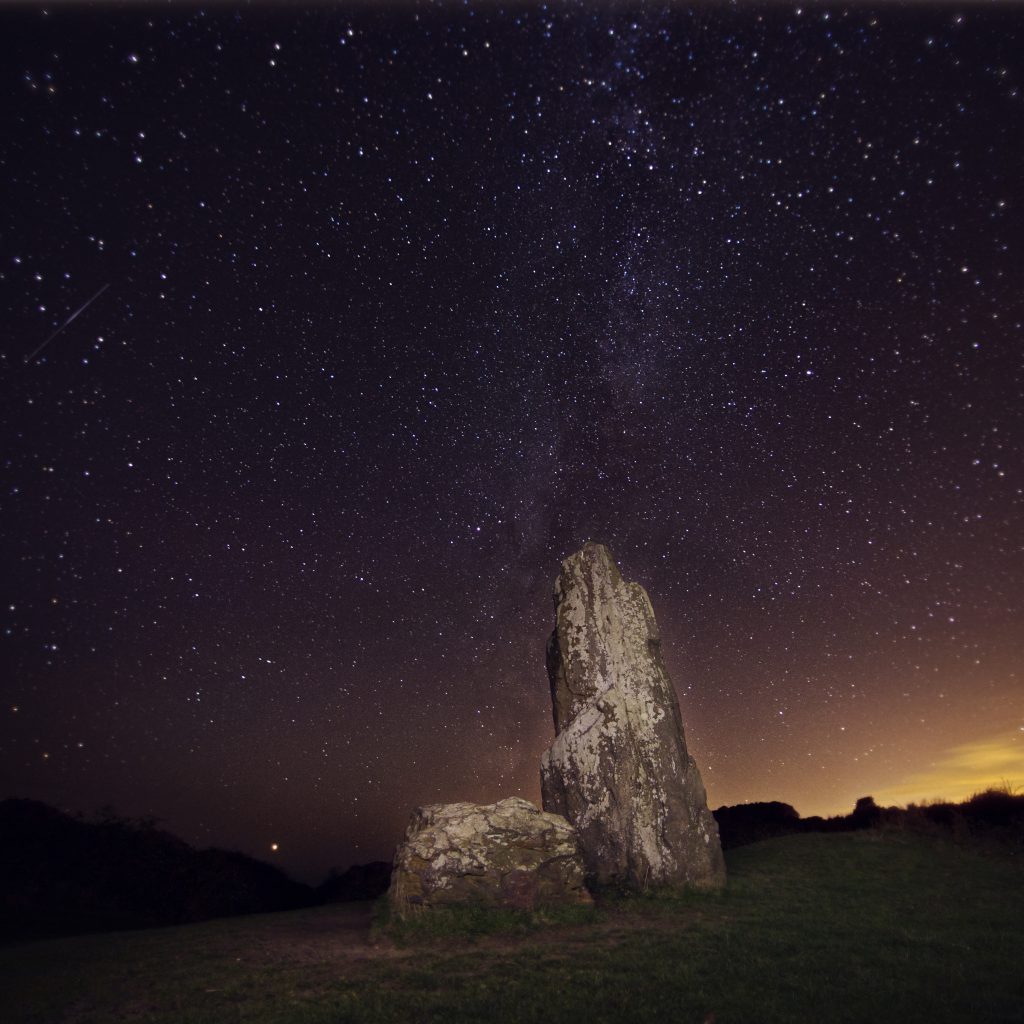 Starry skies
As day draws into night the Isle of Wight doesn't lose any of its charm. In fact it unleashes a whole new look that is equally as wonderful. With areas of the Island having some of the darkest skies in the UK, there's nothing like gazing up on a cool crisp wintery evening. The constellation Orion is particularly visible at this time of year and you're likely to see the three notches of his belt first. Some of the best places on the Island to get those stary views are the villages of Brighstone and Newchurch as well as Compton Bay and St Catherine's Down.
With that, you should start feeling a little more relaxed and recharged. Selfcare and taking time out for yourself is so important and we all learned during recent lockdowns that getting a work-life balance is vital. So why not book your next recharge with Wightlink now?