Isle of Wight produce is a favourite with chefs, and we think you and your family will love it too. There's so much to choose from when visiting and you'll have easy access to the freshest food and gourmet delights from the Island's artisan makers, bakers and brewers.
Our friends over at Let's Buy Local know all the best places to shop. So before you pre-order groceries for your stay from a large supermarket, check out these amazing local producers and their recommendations for the best Island food.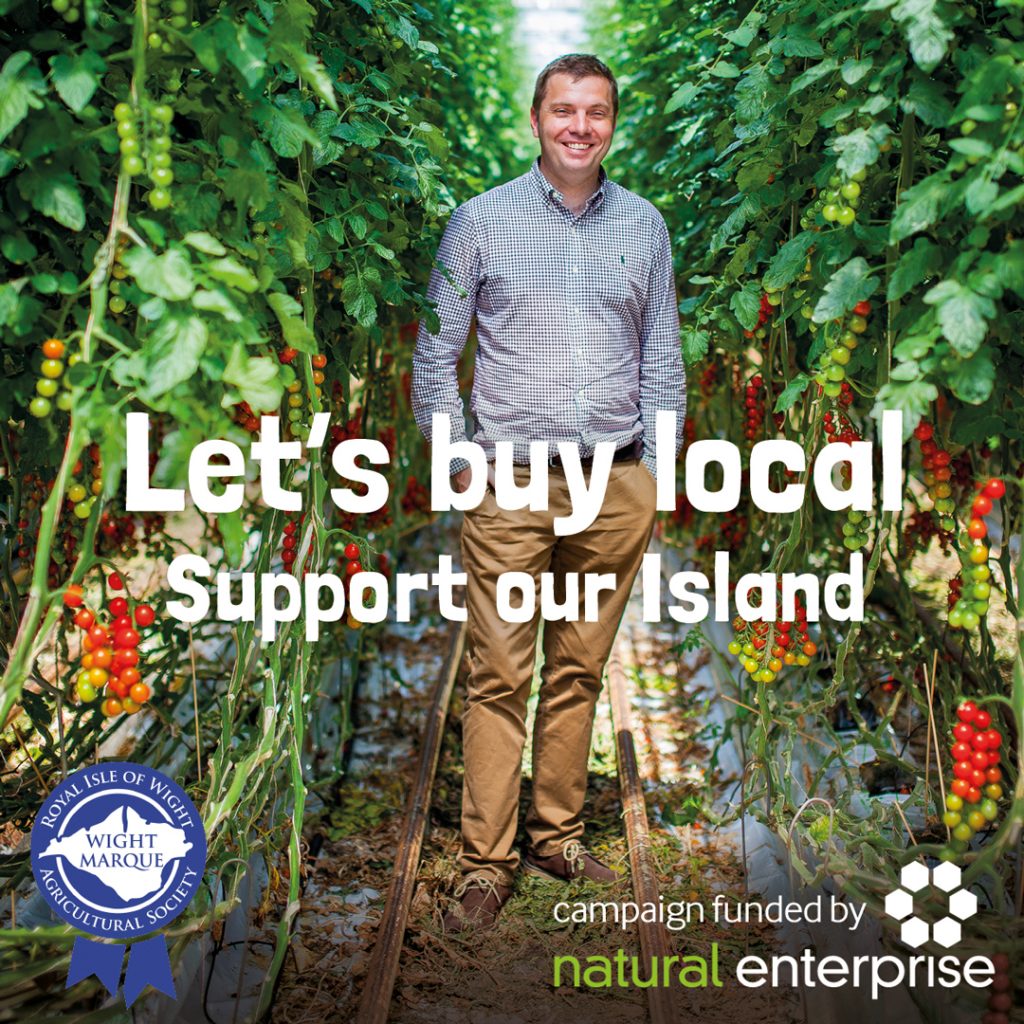 The Tomato Stall
Paul Thomas is from The Tomato Stall, a world-famous tomato empire growing over 200 different types of toms in their glasshouses in Arreton.
"All of our crops are harvested daily. We only pick our tomatoes once they reach the peak of ripeness to ensure flavour. Our aim is always to get tomatoes from glasshouse to store in under 24 hours.
"The choice and diversity of produce available locally is increasing all the time. It's a really exciting time for local produce, when Islanders buy local food, freshness is an obvious advantage but also quality. We grow some of the UK's best produce on the Island. Buying local food not only gives people great choice but supports the wider Island economy and the future growth and innovation of food production on the Isle of Wight."
Paul's tips for Isle of Wight produce
"Favourites of mine are locally grown asparagus and gourmet mushrooms – they're both grown in the Arreton Valley."
Island Roasted
Dan Burgess' family have been supplying the Island with caffeine for over 20 years. At Caffé Isola and The I.O.W Espresso Company, they roast their own coffee and produce their own tea.
"Ours is a family business. It started out when my dad bought a catering trailer, put in an espresso machine, got a pitch on the industrial estate and started selling coffee along side bacon rolls – we've come a long way since then and now have a roastery producing around 35 tonnes of coffee a year and a flagship retail café in Newport, Caffé Isola, which is also home to our smaller profiling roastery and coffee training centre.
"We buy small batches of speciality coffee, and support smaller farms with ethical work practices and celebrate the amazing work they do. That means that we can focus on the grade and the flavour, and our customers are getting an artisan exclusive product that can't be found elsewhere. A fine example of this is Leidy Chinchilla from Honduras who produces just 15 sacks a year of her Finca Los Mangos speciality coffee exclusively for us.
Dan's tips for Isle of Wight produce
"Try the milk from Briddlesford Dairy – it's fresh you can get it on the day it's been milked. Their Guernsey herd produces amazing creamy milk that's perfect for frothing micro foam and latte art.
"You could also try anything made by: Wild Island Dressings, Tipsy Wight, Island Ales, Goddards Brewery, Isle of Wight Distillery, The Tomato Stall, Wight Salt, Isle of Wight Honey, Mr Cs, Borneo Pantry, Grace's Bakery, The Island Bakers and The Isle of Wight Biscuit Company. We use their products in our menus and they've been popular on our website too."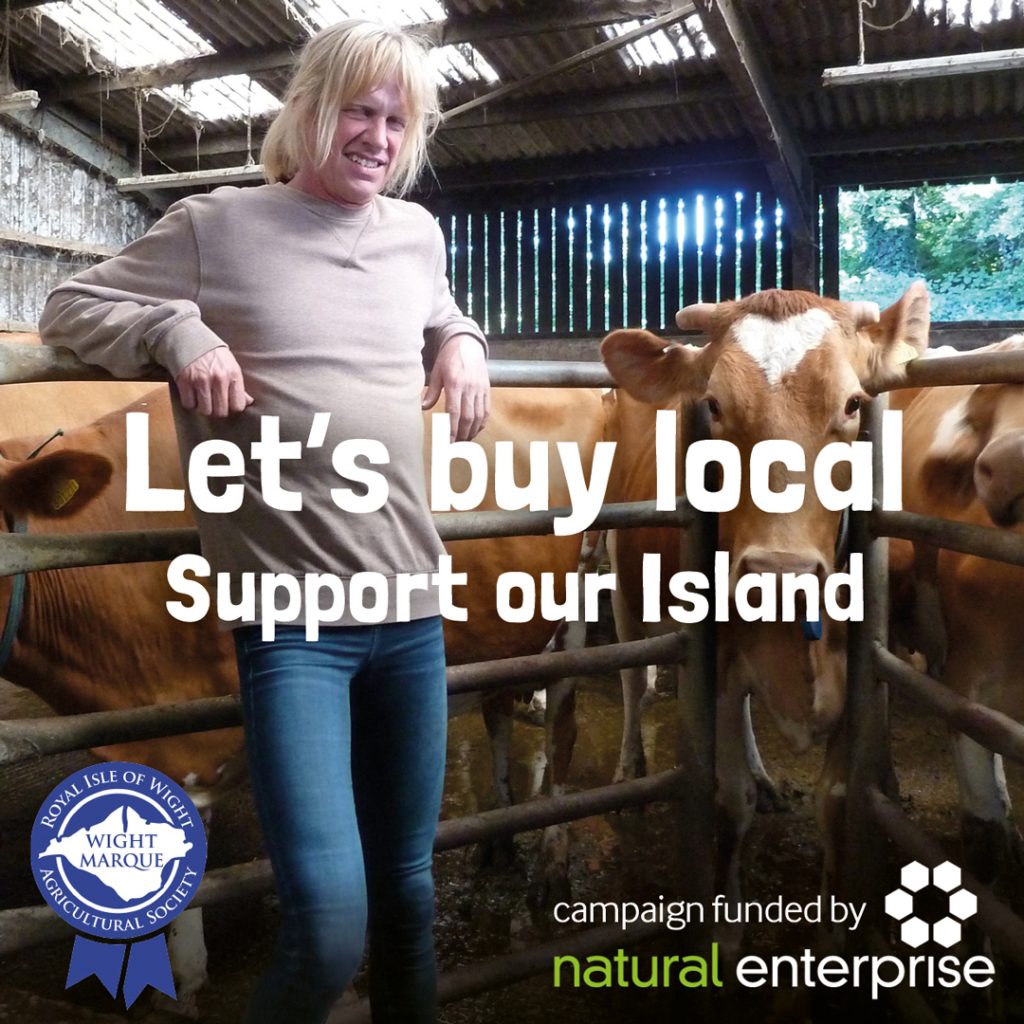 Briddlesford Lodge Farm & Dairy
Paul Griffin is from Briddlesford Lodge Farm & Dairy. He urges visitors to enjoy the freshest and tastiest food.
"Our milk could be in the cow in the morning – and in your tea in the afternoon! We process it on our farm, so it can be in the shops just hours after milking. The freshness comes through in the depth of flavour of our cheeses too.
"When you shop locally, you're supporting your rural economy and putting money back into the Isle of Wight. You're investing in the beautiful countryside.
"So let's buy local – you're supporting the Isle of Wight, you can feel good about yourself, and it tastes so good too!"
Paul's tips for Isle of Wight produce
"Try Briddlesford Mac and Cheese! It's in our new ready meal range and uses all four of our cheeses: Cheddar, Gouda, Halloumi and Feta.
Try The Fruit Bowl homemade jam range – it's sold in the shop and used in Bluebell's with our cream teas. It's made in Newchurch, where nearly all of their fruit is grown."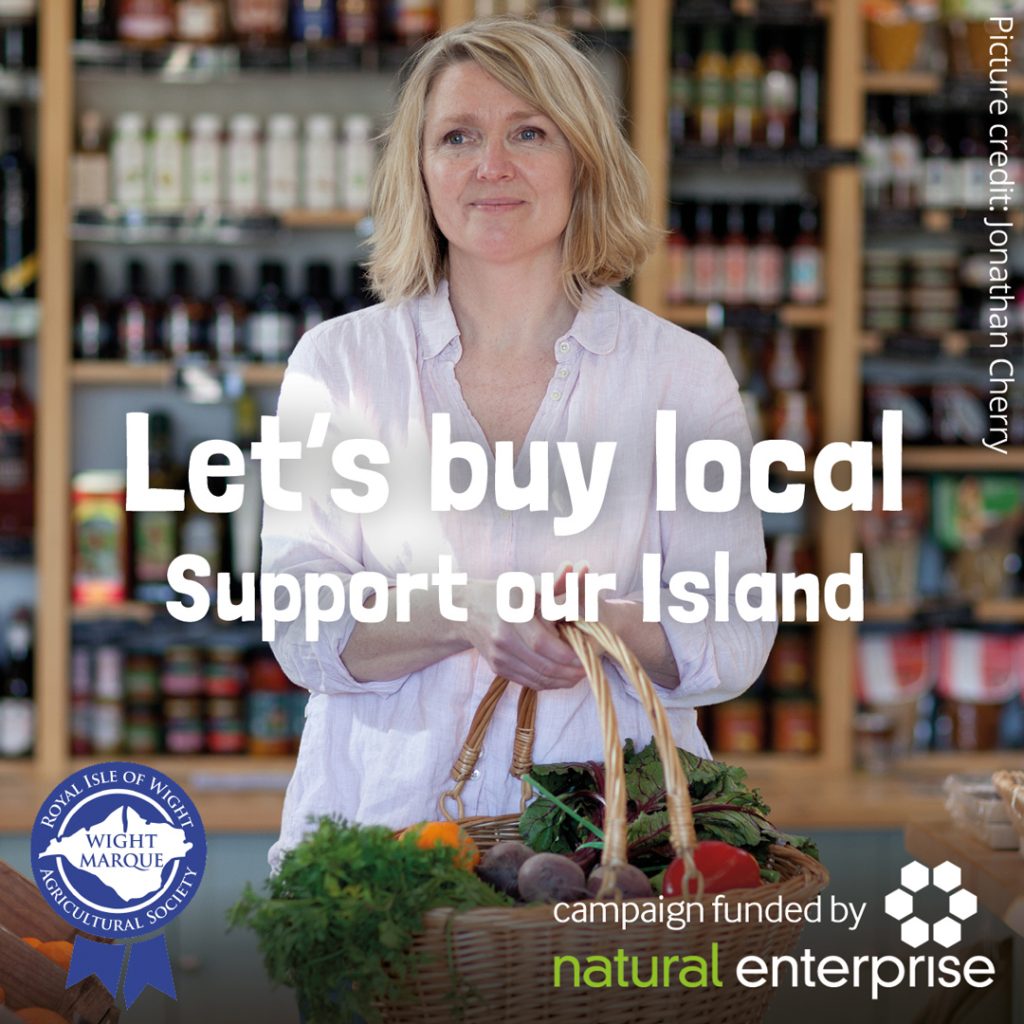 Wild Island
Nuala Grandcourt is from Wild Island – her products have won four prestigious Great Taste Awards and she uses Island ingredients including rapeseed oil and foraged wild garlic.
"One of the predominant ingredients in our oils, dressings and marinades is rapeseed oil from Merstone, known as Oil of Wight, which has a distinct golden colour and slightly nutty flavour. It's cold-pressed, and made without chemicals or heat, so you can taste the lovely fresh rapeseeds. Try adding a little Chilli Cherry Drizzle over local crab fishcakes on a bed of rocket and tomato salad.
"Our Spiced Fig dressing, which has a punchy kick to it, goes really well with the delicious Halloumi from Briddlesford, Island cherry tomatoes, and Isle of Wight lamb. We use it pretty much all the time on the BBQ! Our Salad Dressing goes really well with Isle of Wight asparagus, potatoes and poached eggs – the rapeseed oil ties everything together.
"We like to play around with seasonal ingredients for our oils and dressings, like blackberries when they're in abundance. Or at this time of year, we might go out collecting elderflowers, and wild garlic. We're always trying new recipes and make everything ourselves.
Nuala's tips for Isle of Wight produce
"Try eating asparagus just after it's been picked – the taste is incomparable, it's so delicious."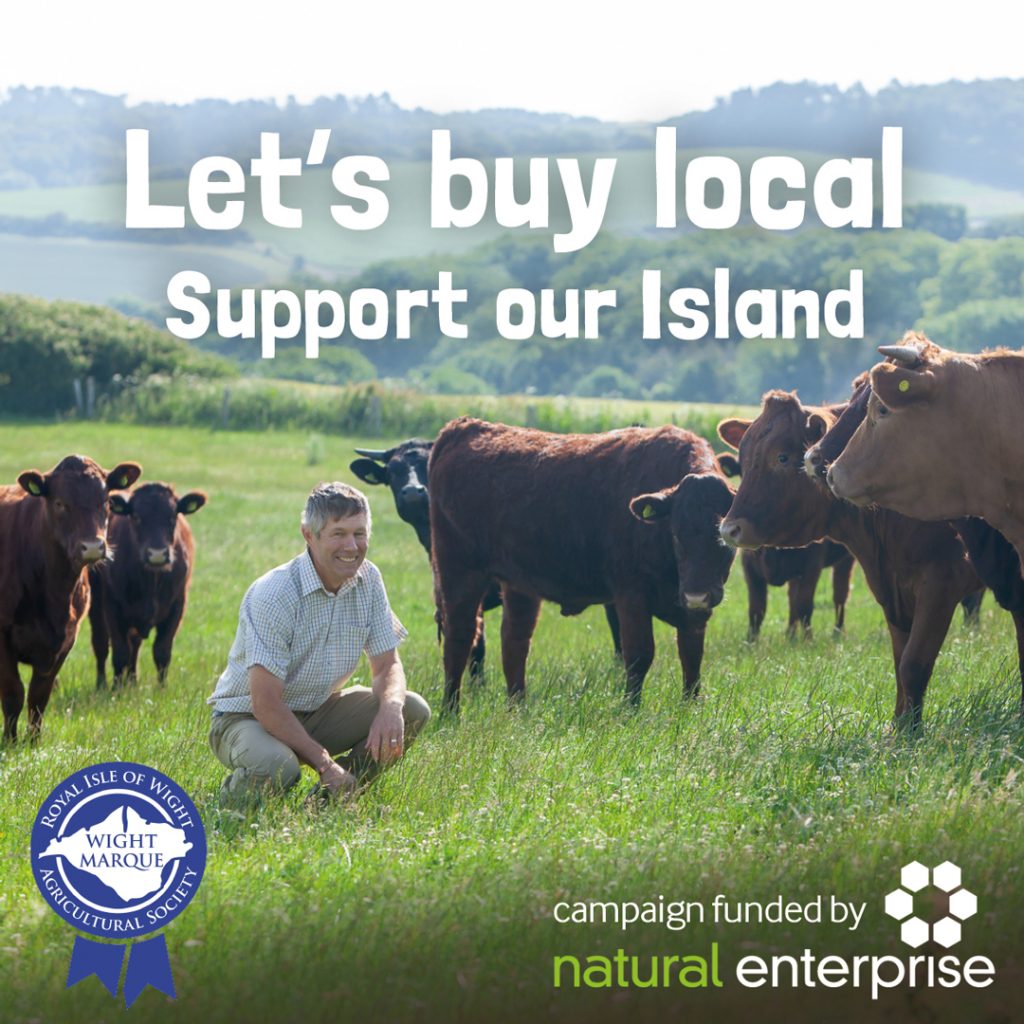 Isle of Wight Meat Co
Andrew Hodgson is from the Isle of Wight Meat Co. His 730 acre farm is based in Shorwell, up on the Downs, with spectacular views over the coast.
"I've always said that my animals need fresh air and sea views – and the farm is in an area of outstanding natural beauty, which I'm sure helps the meat to taste good!
"Cheverton, where we're based, is a very public farm. There is open access through our fields and we like to come out, meet people, and talk about our animals, because we really care about their welfare and want to tell everyone what we're doing.
"Our Island meat is good quality and good value. Our beef is hung for 40 days, whereas the standard is 14 or 21 days. We've also got a Himalayan salt chamber, as well as a bespoke computerised chiller. The time it takes makes it more expensive to produce but most importantly enhances the flavour. So although you could find cheaper elsewhere, it won't taste as good!"
Andrew's tips for Isle of Wight produce
"Buy the best meat you can afford, as close to the source as possible!"