Win a Seaview Holidays getaway to the Isle of Wight worth £1,000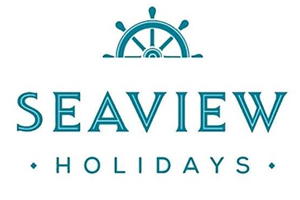 Looking to start 2022 with a bang? We're giving you the chance to do just that – thanks to our friends at Seaview Holidays, you could win an Isle of Wight holiday worth £850. We'll also include a £150 Wightlink travel voucher to get you there and back, making the prize equivalent of £1,000.
Seaview Holidays is a sought-after family friendly self-catering holiday destination, situated in the exclusive and renowned sailing village of Seaview, Isle of Wight.
Their holiday village offers luxury self-catered 2, 3 and 4 bedroom cottages, looking over the utopian Hersey Nature Reserve, and located moments from the beautiful Seaview beach. Family owned and operated since the 1960's, Seaview Holiday's proudly welcomes many returning guests each year.
You could be exploring bike trails, paddle-boarding the coastlines, perhaps horse riding on the beach, or simply relaxing on Island time. Whatever way, Seaview Holidays is the ultimate base for your perfect Island getaway.
Wightlink is the leading cross-Solent ferry operator, with a choice of three routes, more ferries, spacious lounges, open decks and convenient crossing times – we're the ideal choice to get you to the Isle of Wight.
The Seaview Holidays prize must be used before November 2022.
For your chance to win, use the form below to enter by 24 January 2022.