For many of us, when we're thinking about going on holiday it isn't just a case of considering our humans – we often want to bring our trusty canine companions with us.
There's a wealth of accommodation providers, attractions and even eateries who happily welcome dogs all year round. Throughout the year there's plenty of opportunity to get out and explore some of the Island's beautiful countryside and coastline. During the quieter months between October and April, beaches are open to dogs again and it's time for an adventure.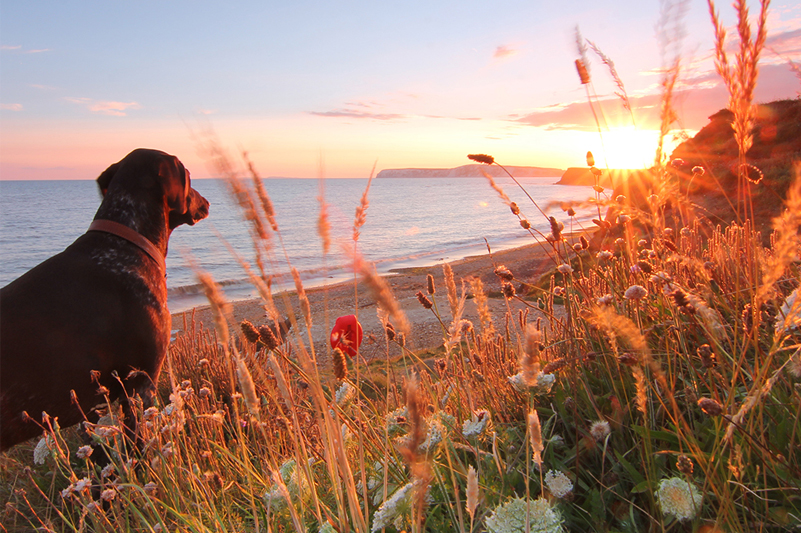 There are plenty of walks all over the Isle of Wight that allow you to take in some stunning sea and countryside views. To make the most of the beaches and let your canine really stretch his legs, we recommend the Sandown to Ryde walk! If you do the whole thing, it's 12 miles of coastal path, fresh sea air and beautiful views. Starting in Sandown, you can walk along the soft golden sands of Sandown Bay and Yaverland beach with plenty of opportunity to stop for an ice cream or pot of tea.
Continuing through Yaverland, you follow the coastal path up over Culver Down, past the Earl of Yarborough Monument and down through woodlands near Whitecliff Bay. Not only does Whitecliff Bay Holiday Park, perched on top of the hill, have a stunning beach to explore, it also has a lot of dog-friendly accommodation so your four-legged friend can stay in your caravan, apartment or tent with you.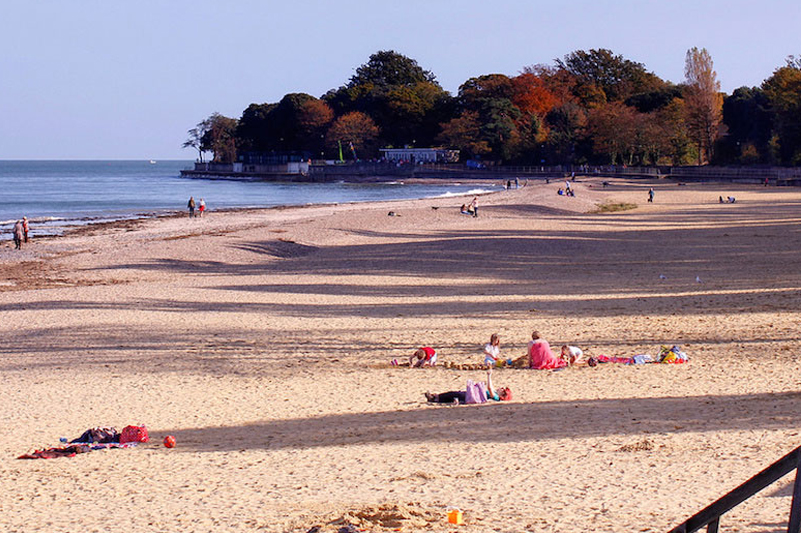 Once you've passed Whitecliff Bay, you'll find yourself in the pretty harbour town of Bembridge with it's independent coffee shops that are perfect for a lunch break or a cream tea. The beaches in Bembridge are open to dogs all year round so your pooch can really stretch their legs and even go for a swim! The pretty harbour is home to many house boats and as you walk around the promenade, you'll pass through the traditional village of St Helens.
There's a large village green in the centre of St Helen's that's perfect for a spot of football or frisbee with the kids and would be the ideal spot for a picnic too. From here, follow the coastal path around the north east coast of the Isle of Wight onto Seaview.
The final destination on your walk is the seaside town of Ryde. Well-known for it's miles of safe, sandy beaches, Appley and Ryde are ideal for dog-friendly days relaxing on the beach. There's many cafes, pubs, restaurants and ice cream kiosks to choose from to keep everyone happy.
If you're visiting the Isle of Wight from Portsmouth, you can come over on the passenger catamaran with your pooch and do this particular walk backwards, starting in Ryde and ending in Sandown. You could even make the most of the travel combination tickets to save your legs and get a bus or train back to Ryde. There's plenty of other brilliant walks suitable for all abilities that cover the whole Island too.