There's something about the Isle of Wight that results in food of the highest quality – whether it's from our farms, in our restaurants or in the kitchens of the award-winning producers that pepper this Island.
But it's not all about the food. For a real taste of the Isle of Wight, you'll want to sample some of the Island's fine liquid fare while you're there.
The Isle of Wight Distillery – founded by friends Xavier Baker and Conrad Gauntlett – laid down their first barrel of whisky in 2015, following it up with Mermaid Gin, a smooth, elegant and complex gin made with locally foraged rock samphire and Boadicea hops.
Their Rock Sea Vodka and HMS Victory-branded Navy Strength barrel-aged gin – incorporating real oak from the famous warship – are worth a tipple, too.
Find them all over the Island but especially at their home, The Mermaid Bar, which is also their visitor centre at the Wishing Well Pub, Seaview.
Staying with the hard(ish) stuff, make sure your Island visit includes a snifter of Tipsy Wight's quirky – and delicious – liqueurs and vodkas. They say they are 'the English countryside in a bottle' and with palette-pepping combos such as Rhubarb and Vanilla Vodka Liqueur or Hazelnut Vodka Liqueur, who are we to argue?
Beer-lovers who want to drink local should try Goddards, the Island's oldest brewery and, it says, one of the first independent craft brewers in the UK.
Based near Ryde at Barnsley Farm, they occasionally get to brew with Island-grown hops from Ventnor Botanic Gardens, but year-round you can choose from four beers, including Starboard, their 'golden, aromatic session beer', and the delightfully-named Fuggle Dee-Dum.
Or try one of Island Brewery's ales – Wight Gold, Wight Knight and Yachtsman's Ale – to guarantee a true taste of the Isle of Wight. Brewed by Island people, Head Brewer Chris Coleman ensures that its beers represent some of the finest available anywhere.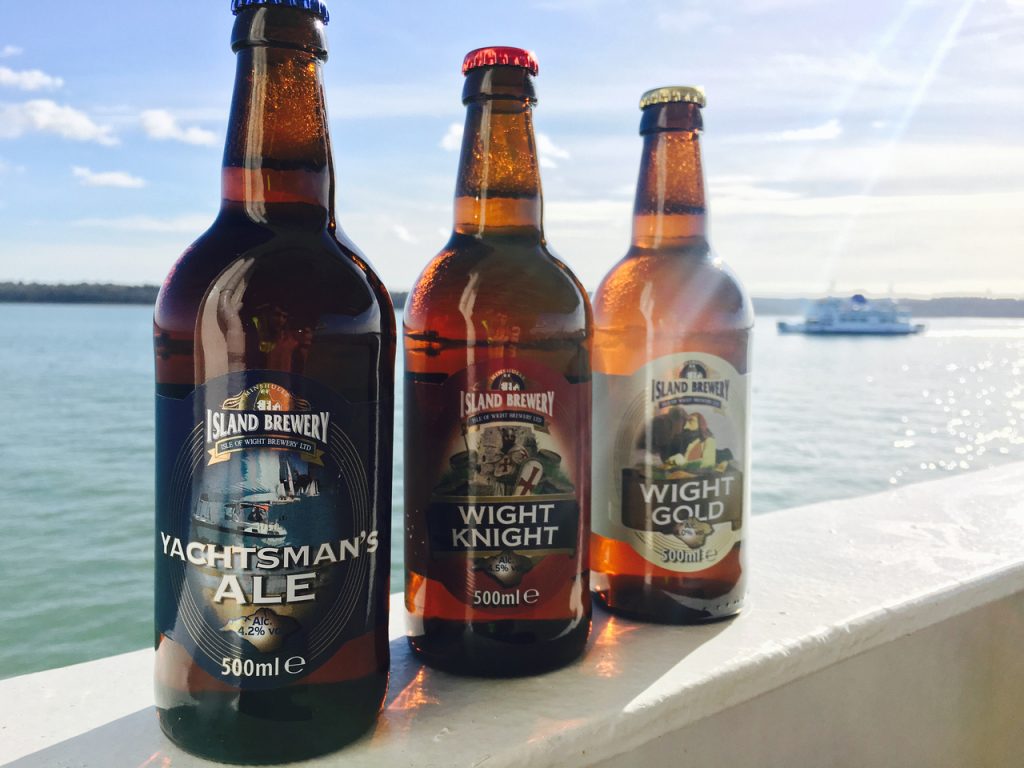 Wine fans won't leave the Island thirsty, either. Rosemary Vineyard is one of the largest producers of English wine and certainly makes the most of the mild Isle of Wight climate. A tour of the beautiful vineyard is a must – enjoy strolling through the vines, discovering the different varieties and learn how traditional vineyards are planted. And, of course, enjoy a taster of the vineyard's wines, juices, liqueurs or cider.
Visit Isle of Wight offers an excellent guide to the Island's pubs – pick one up at our ferry ports on your way through.
With more ferries on more routes going more often, we're your link to experiencing the refreshing Isle of Wight.