Head to the Isle of Wight this June Bank Holiday to make your weekend go further. Whether you want to celebrate like royalty or just escape to new surroundings and try something different, the Island is the perfect destination.
There's plenty for families to do, in particular, because it falls in May half term too. Don't forget that Kids Go Free with Wightlink every school holiday, so you can take advantage of that when you travel on foot from 28 May – 5 June 2022.
Visit Osborne
Queen Victoria sparked the world's love affair with the Isle of Wight when she made Osborne her holiday home. Take a peek inside a royal residence; check out the opulent interior, then wander the manicured gardens before exploring the Swiss Cottage children's playhouse and their museum.
Join Victoria and her beloved Albert for a royally good day out during half term (31 May – 2 June 2022). Enjoy hands-on activities and splendid sideshows – including everyone's favourite slapstick spectacular, Punch and Judy. Plus, enjoy old-fashioned thrills and spills on traditional fairground rides like swing boats and a helter-skelter.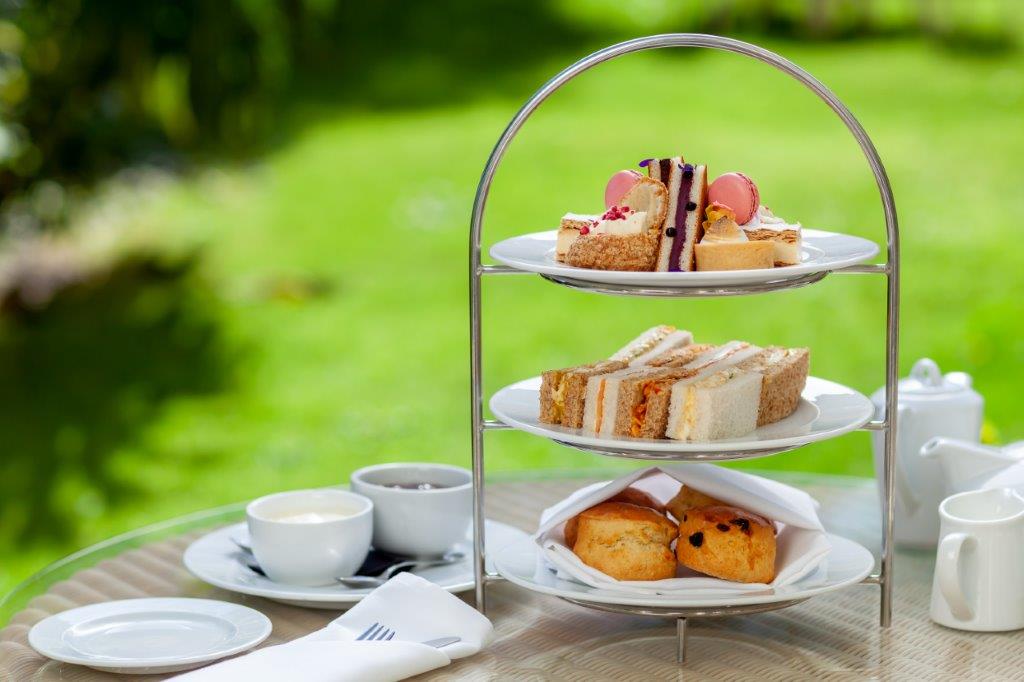 Jubilee Events at The Royal Hotel
The Royal Hotel is known as such after enjoying Queen Victoria's patronage over many years. This gorgeous Ventnor hotel is hosting a special Jubilee weekend, with four individually themed events from Friday 3 to Sunday 5 June for all ages.
Jubilee Weekend Family Day, Friday 3 June | 1.00pm-4.00pm
A Day at The Races, Saturday 4 June | 2.00pm – 5.30pm
Platinum Jubilee Gala Dinner, Saturday 4 June | 6.00pm – 11.30pm
The Jubilee Banquet Lunch, Sunday 5 June | 12.30pm – 4.30pm
You can also indulge in a Jubilee Afternoon Tea at The Royal Hotel – and it's available now until the end of August, so there's no need to wait ! Curated by Head Chef, Matt Egan and Head Pastry Chef, Hubert Zuchowski, it's dedicated to Her Majesty The Queen's 70 year reign.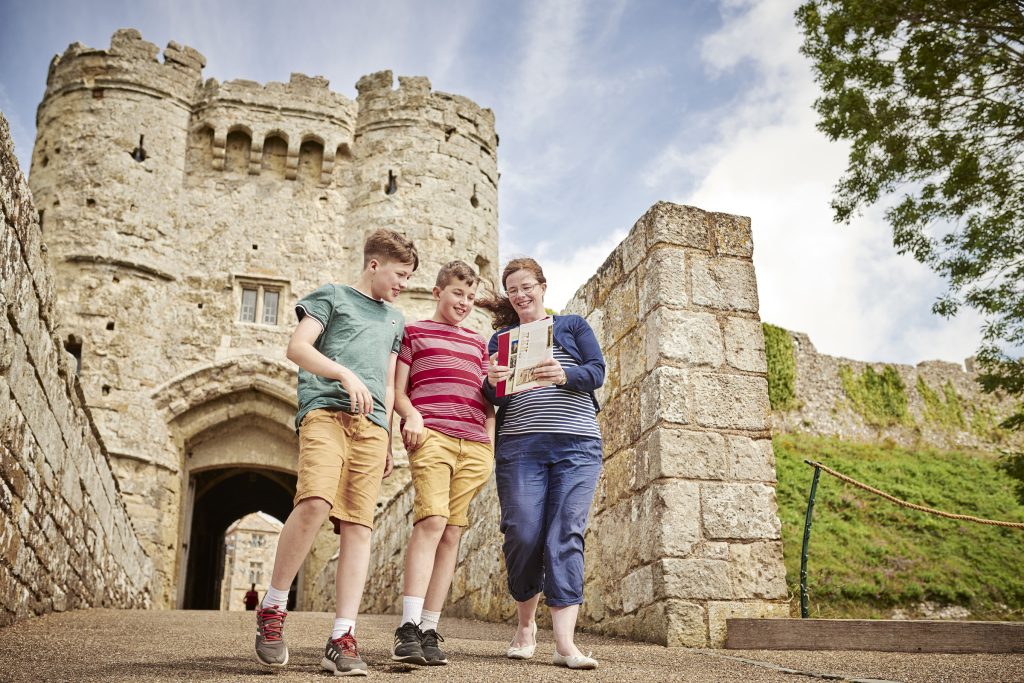 Kids Rule! Carisbrooke Castle
Carisbrooke Castle  has been an artillery fortress, king's prison and a royal summer residence and now offers a great day out for all the family.
Get ready for a right royal knees-up at English Heritage's Kids Rule event at Carisbrooke Castle this May half-term (28 May – 5 June). Join them in the grounds of Carisbrooke Castle to celebrate the Queen's Platinum Jubilee with historic performers, hands-on activities and fresh-air family fun. Book online and save!

Wellbeing Vibe at Ventnor Botanic Garden
Take a journey into the tranquillity of Ventnor Botanic Garden with healing foods and the world of wellbeing from 3-5 June 2022. Featuring Yoga, Tai chi, Qui-gong, Dance, Music, Breath-work, Singing and Meditation classes, there will be something on offer for everyone, so why not try something new? You can also visit a selection of stalls with produce straight form the garden, and a wellbeing range of naturally produced products for you to browse and purchase. The garden's chef will be creating a delicious selection of healthy foods and juices with plenty of options for vegan, vegetarian, and meat-eaters.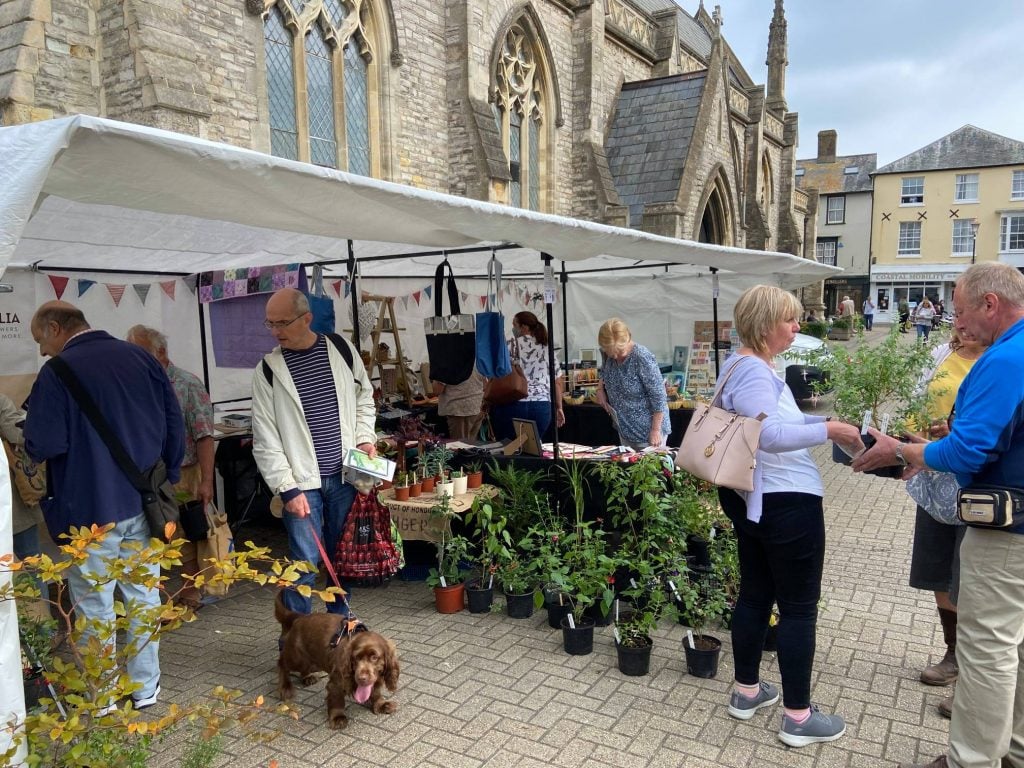 Newport Platinum Jubilee Celebration
Newport, the Island's "capital", is hosting a town celebration to mark the Platinum Jubilee.
Visitors can enjoy a two-day market on Friday 3 and Saturday 4 June with lots of stalls from local producers, artisans and small businesses.
On 4 June the main celebrations take place, with entertainers, street performers and family activities. There will be stage performances in St James Square by Platform One College of Music from 10am to 6pm and a parade from 3pm including marching bands, vehicles and dance troupes.  A giant screen will show the national broadcast from the Palace and a film by Shademakers who are a fabulous Isle of Wight organisation leading the Queen's Pageant in London.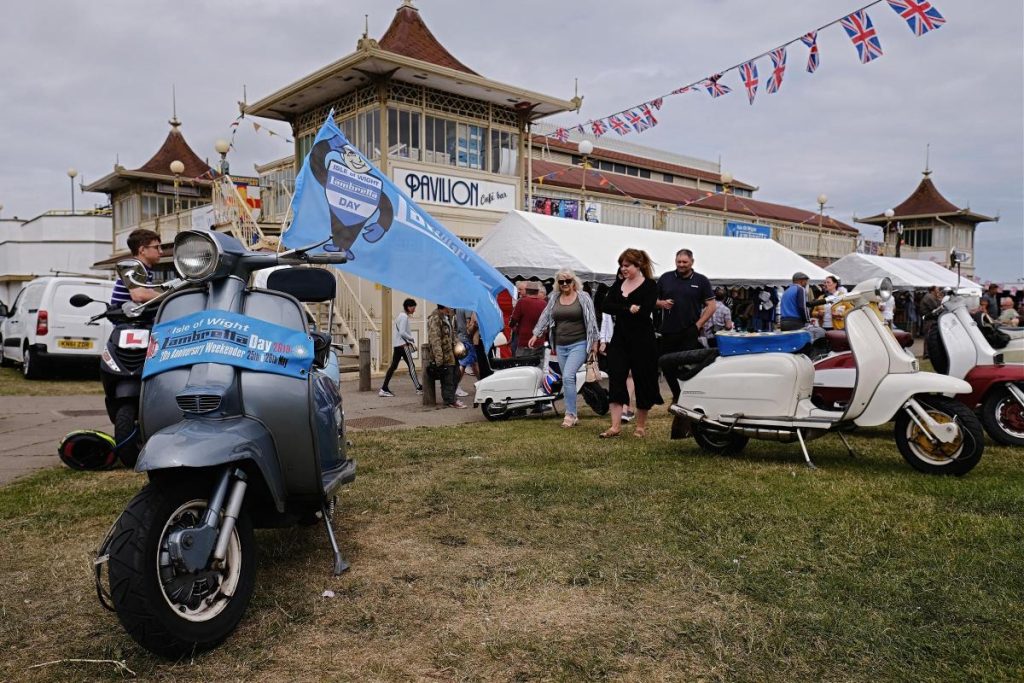 Isle of Wight Lambretta Day Jubilee Weekender
Join a celebration of classic Italian scooters over the Queen's Jubilee weekend, 4 – 5 June 2022, at the Isle of Wight Lambretta Day. You can enjoy stalls and live music, day and night, with a beer tent and barbecue to boot. On Sunday there's a scooter ride-out and special 21st Anniversary trophies will be awarded to the Best Jubilee Themed Scooter, Best Overall Scooter among other prizes.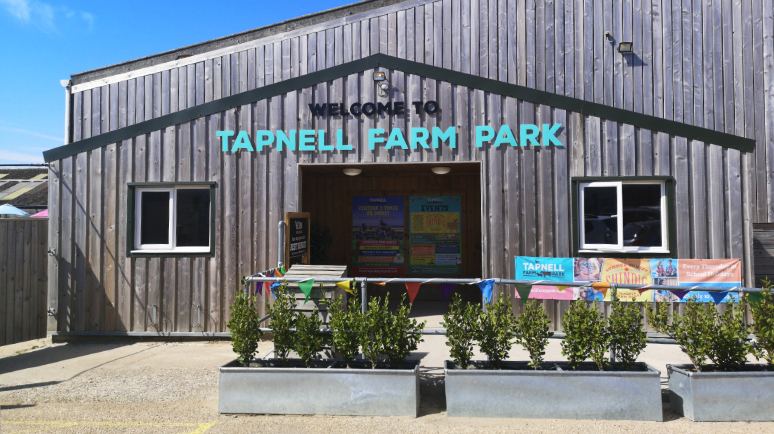 Mischief & May-hem, Tapnell Farm Park
Tapnell Farm are introducing a new resident character and show this half term. Be warned though, this cheeky character has a larger than life personality! Starring in his own BRAND NEW show, come along and see what chaos he creates!
From 2 to 4 June the Coffee House here will also be serving up some extra special treats and the Craft Cabin will be open to make tiaras, crowns and flags so you can join in a Paddock Parade with the new character.
Jubilee Picnic in the Park, Northwood House, Cowes
Get your picnic baskets ready and head down to Northwood House & Park to join in the fun from 12pm on Sunday 5 June. Admission is free with everyone welcome… just bring a picnic, friends and family (even your dog!) and join in a fantastic afternoon on the lawns. The event will have live music all afternoon, a children's arena with games and entertainment, a fun dog show and local community stalls.  The Northwood House Tea Room will be open for cream teas, along with a barbecue, with the popular Lawn Bar being open for Pimm's on the lawn and refreshments.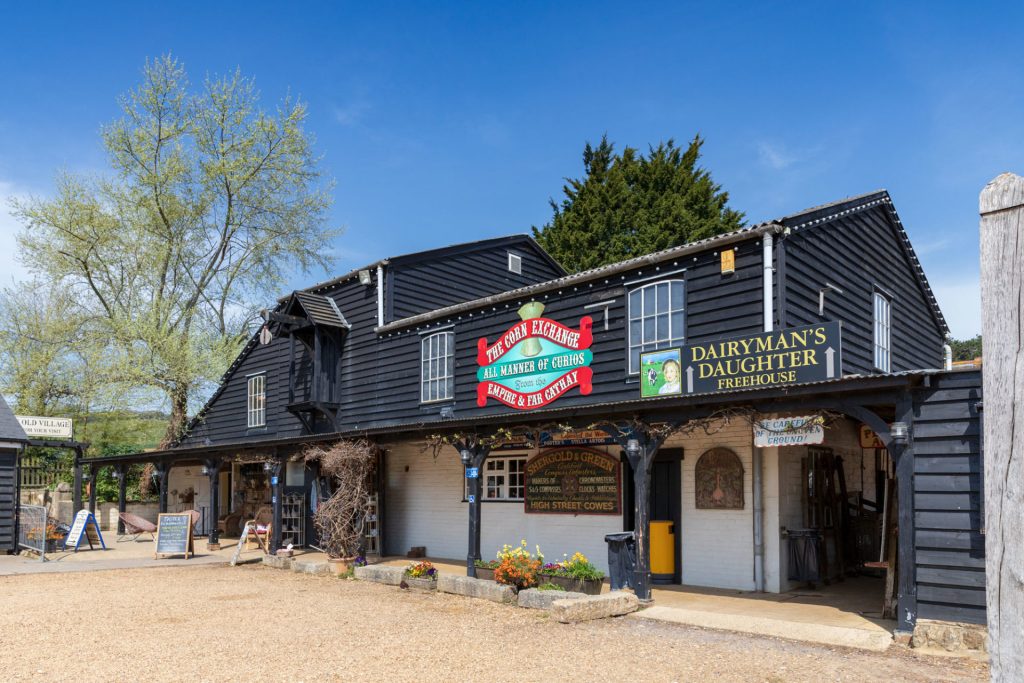 Bob & Connie's Children's Tea Party, Arreton Barns
Celebrate the Platinum Jubilee with Bob the Cob and Connie Corn on Saturday 4 June 2022, from 10am – 4pm.  Wander the stalls, take the Jubilee treasure trail, play games at the traditional fairground, get crafty crown making with Creaturama, live music and entertainment plus there's a fun filled children's tea party.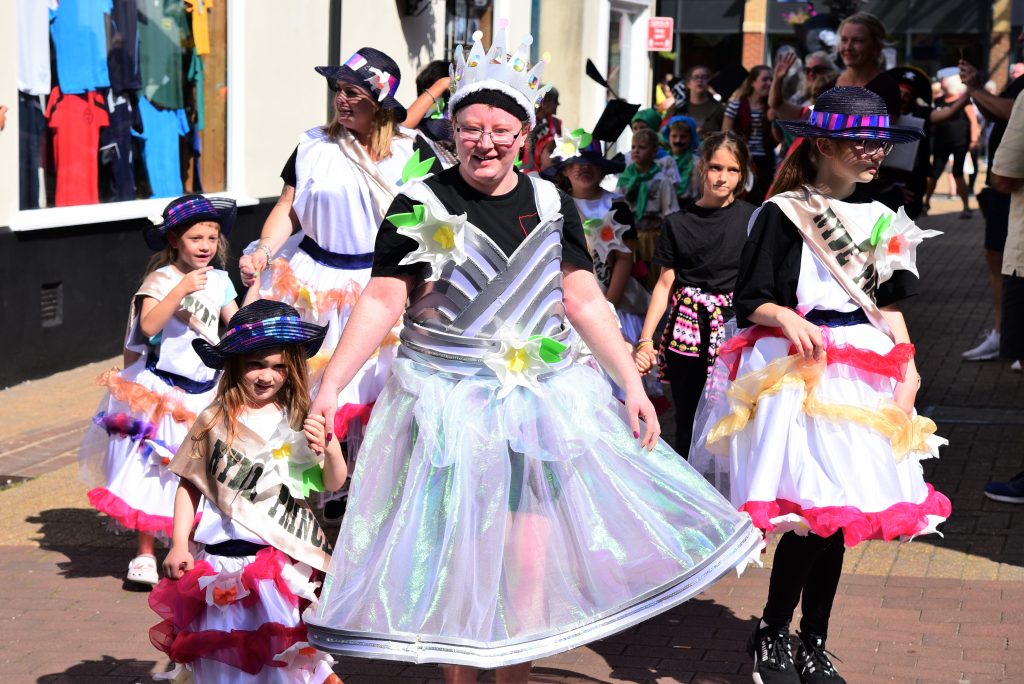 Onto The Streets, Ryde
Celebrate the Queen's Platinum Jubilee on Saturday 4 June in Ryde Town Centre. You can enjoy a fun filled day of performers, music, workshops and craft markets.
A dance and skateboarding performance will celebrate 70 years of dance, spanning the Queens Reign. Two Cheeky Monkeys will provide an interactive comedy fire show and a roaming performance of 'Elizabeth in Wonderland' will also hit the streets, based on a Mad Hatters Tea Party theme. You can join a flag making workshop to make a flag for the finale celebrations – which take place in Town Square and Ryde High Street from 3:15pm.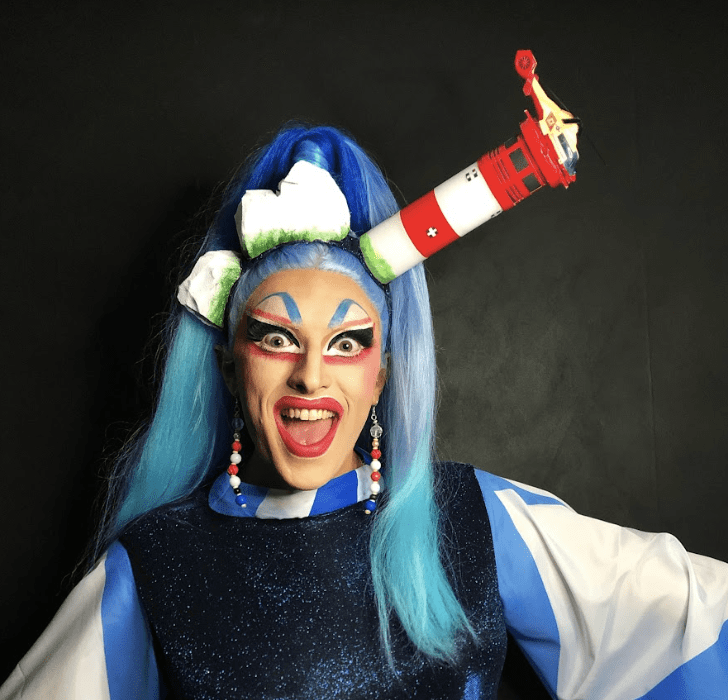 Queen Fanny at Boojum and Snark
On Friday 3 June, Fanny Quivers is parking her gold carriage (or battered Kia) outside this Shanklin brewery to unleash some chaotic joy on the people of Boojum and Snark. Expect laughs, sing-a-longs, and of course her own brand of pomp and circumstance, with the island's own sweaty drag royalty. Be sure to polish your crown jewels! Buy your tickets from the Boojum & Snark website.