Have you got your keys? Phone? Bags? Dog lead? Water? Bowl? You do? Phew! There's so much to remember when you are travelling, especially when going with your dog. It can all feel a little daunting but when you are out discovering new experiences it is incredibly rewarding having your pooch by your side.
This post is the first in a three-part series, sharing useful travelling time and transport advice, aiming to help you get out and about easily with your four-legged friend.
Part one focuses on passengers on the mainland looking for pet-friendly ways to travel to the Wightlink's port in Portsmouth and Lymington.
The Isle of Wight has always been ahead of the game when it comes to pet-friendly attractions, accommodation and travel and we cannot wait to highlight the best bits and share some recommendations.
Whether it's a day trip, long weekend or a week's holiday here's everything you need to know about travelling to the Island to get away from it all.
Jump in the car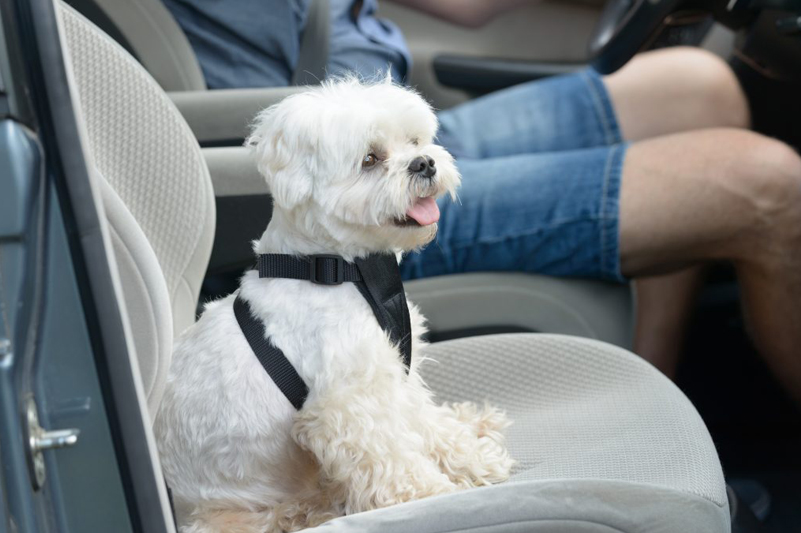 One of the easiest ways to travel to our ports is by car. Not only is it great for long distances and for discovering the Island once you get there but, it's also great for your dog.
Taking the car means your dog has familiar surroundings and travel can be peppered with plenty of stops for a leg stretch, a drink and a snack. It's totally flexible!
If you are coming from far away it might be worth looking at Driving with Dogs, a useful search tool to find an opportune dog walk on your journey. Enter your route and press search to find good dog walks on route to your destination. A walk breaks up a longer journey avoiding tiredness while giving the dog some attention too.
The Lymington and Portsmouth ports are situated in some of the prettiest parts of Hampshire. Good dog walks near these places include the New Forest and Southsea Common.
Those without their own set of wheels can also get involved as some hire car companies now allow pets like Avis, Enterprise and Europcar. However, we would advise that prior permission is sought and check the terms and conditions as some may charge additional cleaning fees.
Hop on the train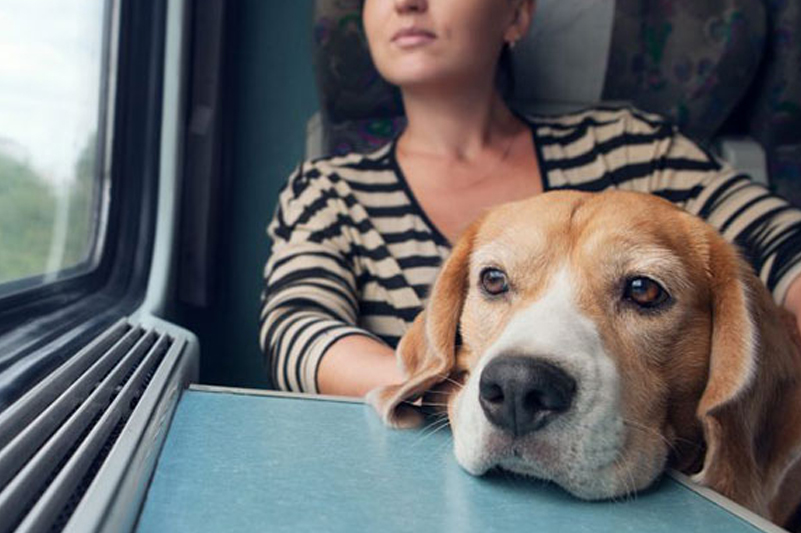 All aboard! Dogs can travel for free on UK trains, as well as other small pets, making rail another easy transport option when travelling to our ports.
Each passenger can travel with two dogs on the train, in fact any small animal in multiples of two, as long as they are on a lead or in a carrier. Obviously all dogs must be well behaved and must not endanger or inconvenience passengers or staff. Visit the National Rail luggage and animal section on its website for all the details.
Catch a coach or bus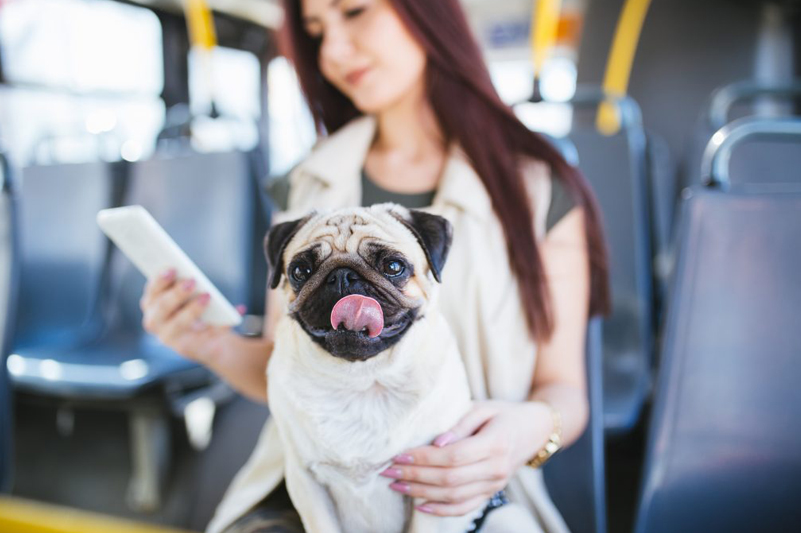 Hail a taxi
For the final leg of your journey it might be convenient and save time to get in a pet-friendly taxi.
With the rise of Uber, there's now more taxi companies available than ever in the Portsmouth and Lymington areas.
Lots of companies will allow pets in small carriers or on laps but again, we recommend you ask before travel is booked to be entirely sure.
Regardless of policy if your dog is a larger breed, think Great Dane or St. Bernard, it might be worth double-checking with the company. It's much better to ask in advance than be turned away at an important point during your journey!
Book your ferry