Chef Ainsley Harriott and food writer Grace Dent recently visited the Isle of Wight for their "Best of Britain by the Sea" programme for Channel 4, using a Wightlink ferry to get there. They discovered that the Island is home to some of country's most exciting food producers, top quality restaurants and the best bakeries to grab a quick bite to eat.
If you haven't yet seen the show, check out the summary of their visit in the film below.
Inspired by their foodie tour around the Island? Fancy trying the Island's garlic, doughnuts, souffles and seafood? Read on to follow in their footsteps…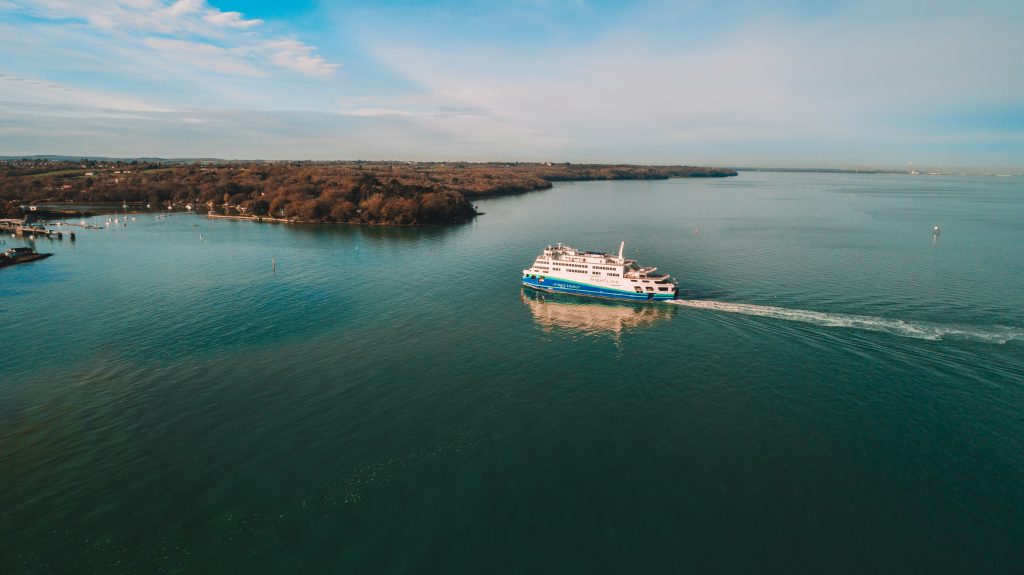 Set sail for the Island
Every trip to the Isle of Wight starts at sea. As soon as you step on a Wightlink ferry, you can feel your troubles lifting from your shoulders. Even though the Island is just 22 minutes away by foot passenger catamaran or 40 minutes with a vehicle, you can feel a million miles away in no time.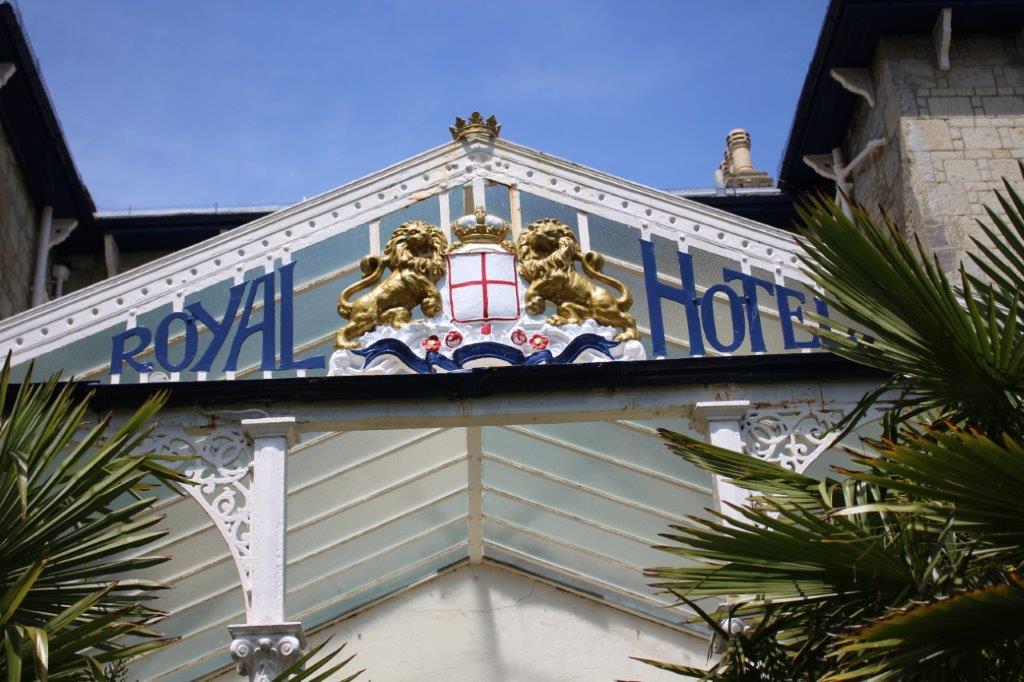 The Royal Hotel, Ventnor
After a drive along the coast via the scenic Military Road, Ainsley and Grace checked in to The Royal Hotel in Ventnor. This gorgeous hotel is set in mature tropical gardens, overlooking the southern coastline of the Island.
Isle of Wight Sweet Manufactory, The Needles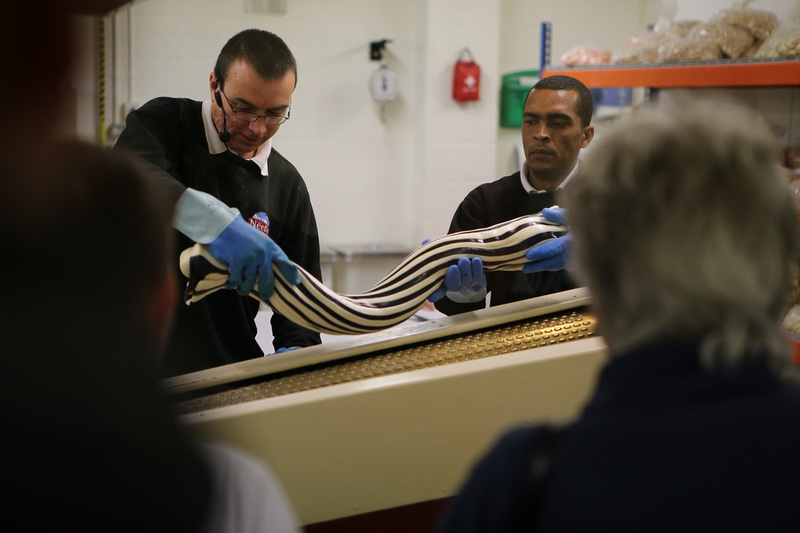 Ainsley and Grace made their own rhubarb and custard sweets, with Head Sweet Maker Mark at the Isle of Wight Sweet Manufactory, while they were on the Island. Mark has been making sweets using traditional methods for 20 years.
While you might not be able to get quite so 'hands on' yourselves, you can gaze through the window and watch the confectioners at work. Located at The Needles Landmark Attraction (a great place to spend the whole day), you can pick up over 30 flavours of sweets, including strawberries & Cream, Mint humbugs and Pear Drops.
The Royal Hotel Restaurant, Ventnor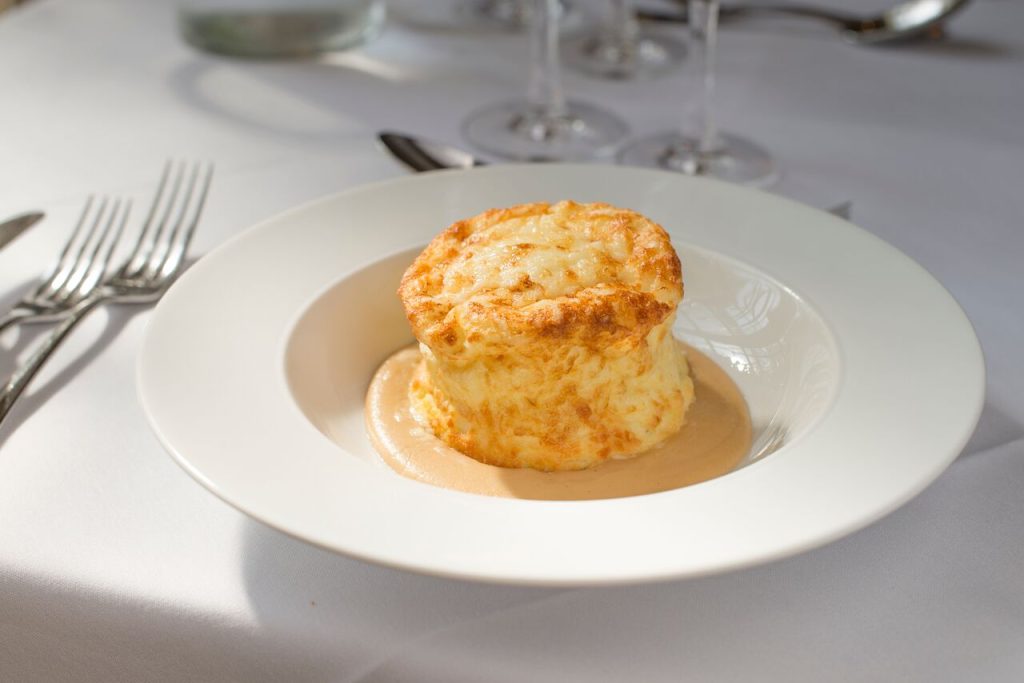 The restaurant at The Royal Hotel has been listed in the Michelin Guide since its inception and holds 2 AA Rosettes. The menu here changes seasonally and reflects the quality produce that can be found on the Isle of Wight and you get to dine in opulent surroundings.
The Royal Hotel Restaurant is famous for its Gallybagger Soufflé as Grace and Ainsley found out. They have been making it for 27 years! This twice-baked cheese soufflé made with local Gallybagger – an artisan cheese similar to cheddar and aged for four to five months – has a cult following on the Island.
Smoking Lobster, Ventnor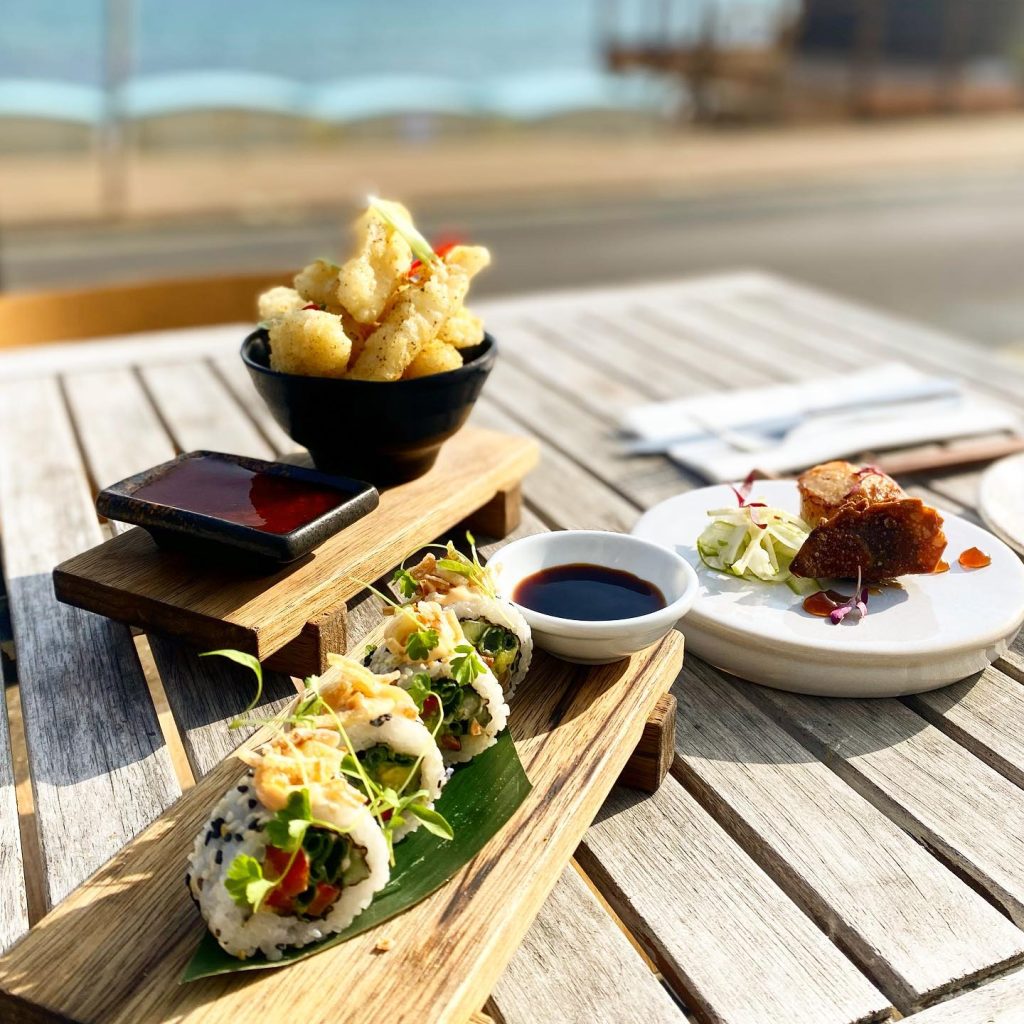 Next stop: Smoking Lobster in Ventnor.  Situated right on the esplanade overlooking the beach, this modern restaurant first opened in 2015. Grace and Ainsley enjoyed a delicious fish platter here.
The menu focuses on pan-Asian cuisine, using local ingredients where possible, such as exquisite local lobster and wild sea bass. You can enjoy Asian-inspired cocktails as well as the classics with your meal.
Grace, who is also a MasterChef judge told The Times "This seafront restaurant is hip, cool and modern. Expect fresh fish but with heat — chilli, spice and teriyaki. This is where to go for a long lunch with a few bottles of rosé enjoyed over a seafood platter, scallops and lobster. One of the best places to eat on the island and run by a powerhouse brother and sister."
Fossil Hunting, West Wight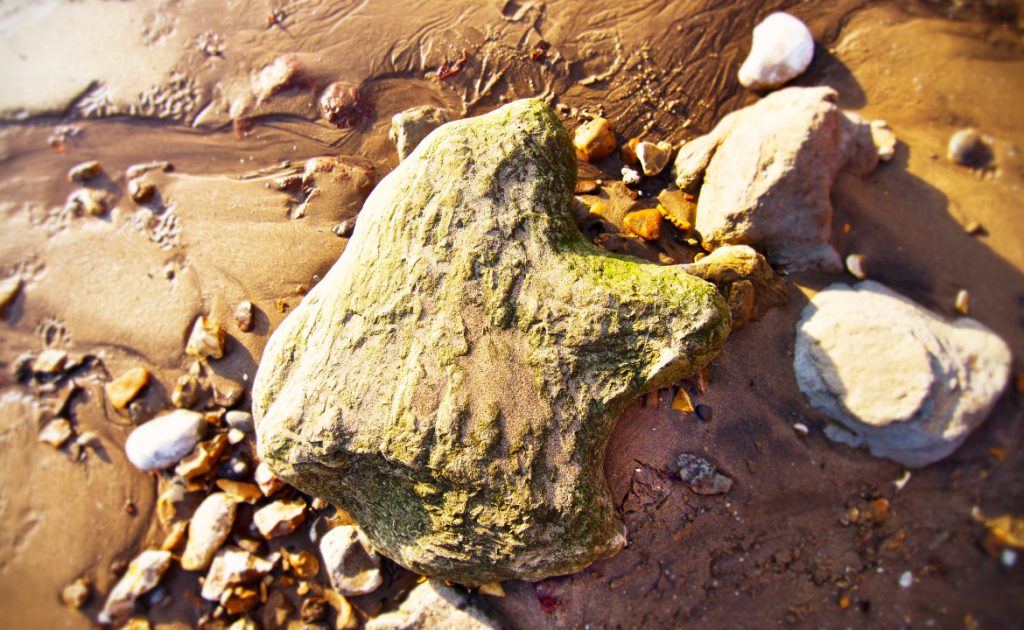 When you follow in the footsteps of Grace and Ainsley, you'll also be following in the footsteps of dinosaurs.
Take a break from dining and search for for fossils on the beach. You can even find huge casts of dinosaur footprints at low-tide. The best places to head are Compton and Brook beaches, with the best place being Hanover Point just along Brook Beach in West Wight. There are regular fossil walks led by Dinosaur experts too, which are the best way of finding these spots.
Grace's Bakery, Yarmouth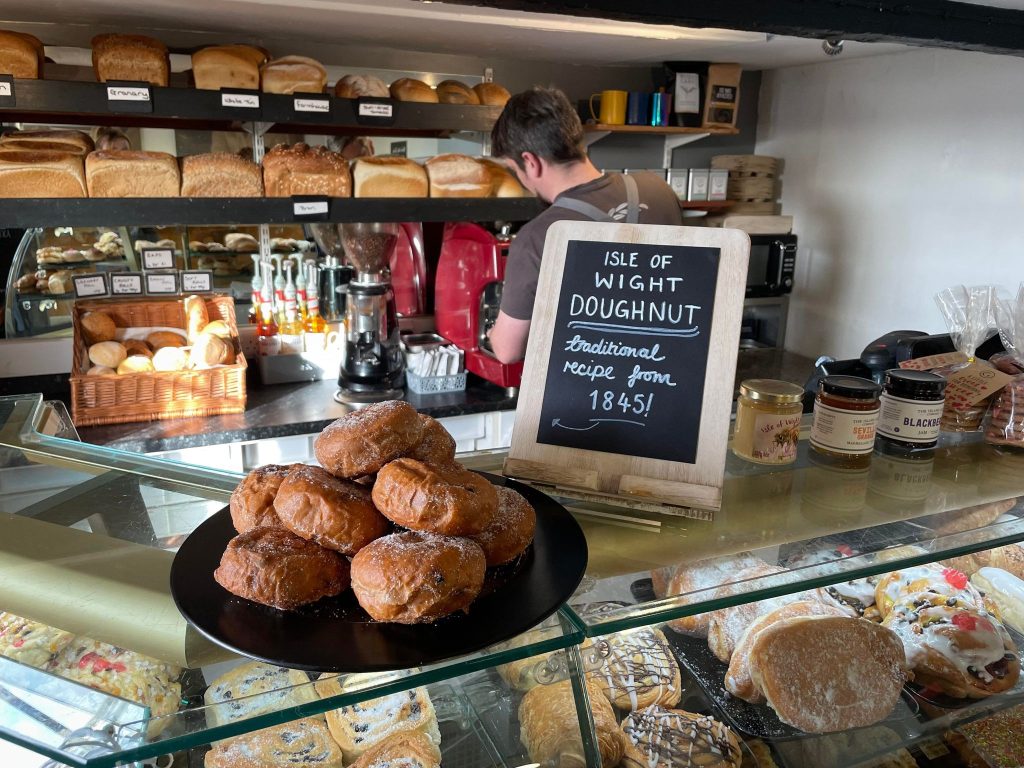 Of course, Grace's Bakery is already a favourite at Wightlink as we stock their sandwiches, toasties and doughnuts at our ports and onboard our ships, giving you a taste of the Island before you even hit the shore.
Grace Dent was impressed with her bakery namesake in Yarmouth: "Stop off for a special Isle of Wight doughnut. Made using a recipe from 1845, these are studded with dried fruit and rolled in sugar and cinnamon." she told The Times. Also known as "bird's nests", Grace's Bakery has been serving these treats for years.
Grace's Bakery is a family run business. It was set up by Ray and Carole Redrup in 1997 and is now run by the couple, their four children, and several other members of their family. Enjoy a wide selection of bread, cakes, pies and pasties – and don't forget to try the famous 'Mr Blobby' biscuit, it's unique to the Isle of Wight.  Branches are found all over the Isle of Wight, with shops in Ryde, Shanklin, Cowes and two in Newport.
Woodside Coastal Retreat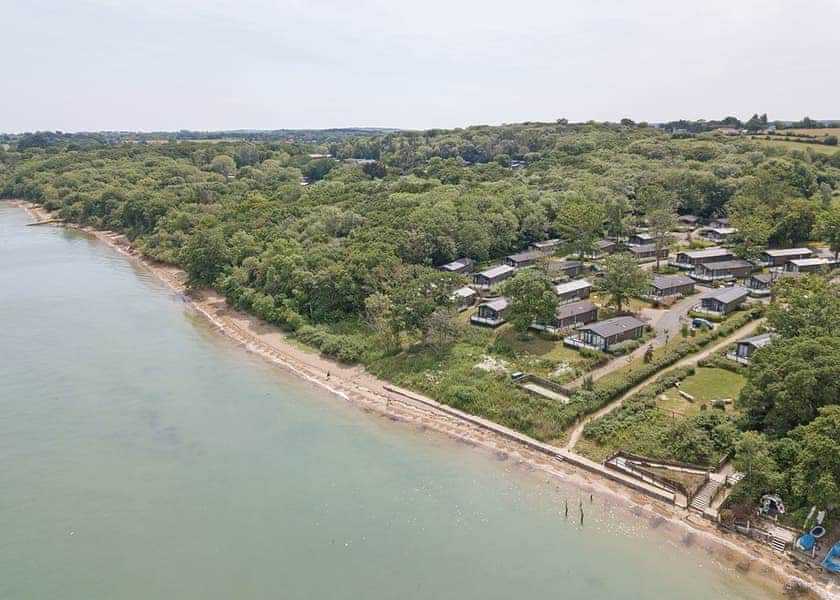 Grace and Ainsley switched location for the second part of their stay, relaxing in a contemporary lodge at Woodside Bay Coastal Retreat near Cowes. In the well-equipped kitchen you can easily whip up your own poached egg, salmon and avocado bagel. The resort has its own private shingle beach, so you can enjoy sea views from your terrace or head to the shoreline for a bite to eat by the sea.
The Garlic Farm, Newchurch
The Garlic Farm site is a great place to spend a few hours, with a farm shop, farm walks, tractor tours and a restaurant – all set in beautiful farmland in the Arreton Valley.
The garlicky menu in the award-winning Restaurant and Allium Cafe will delight your senses – try a whole roasted garlic bulb, garlic bread, garlic mushrooms and a whole spectrum of garlicky flavours in their soups, salads, burgers and other dishes. Dare you try a garlic-infused dessert?
Walk off your lunch with a wander around the farm. You can learn about the history of the farm, how garlic came to the Isle of Wight and how to grow garlic.
Ainsley said to The Times: "A lovely restaurant surrounded by fields growing the most enormous garlic. The smell is immense. They try to be as inventive as possible with the menu. We had sticky toffee pudding with garlic sauce when we went. If you have time, visit the lovely shop."
Make sure you take something home with you, too. The full range of garlicky products are available in the shop; from fresh garlic, smoked garlic, black garlic, mayonnaises, chutneys, dressings and sauces.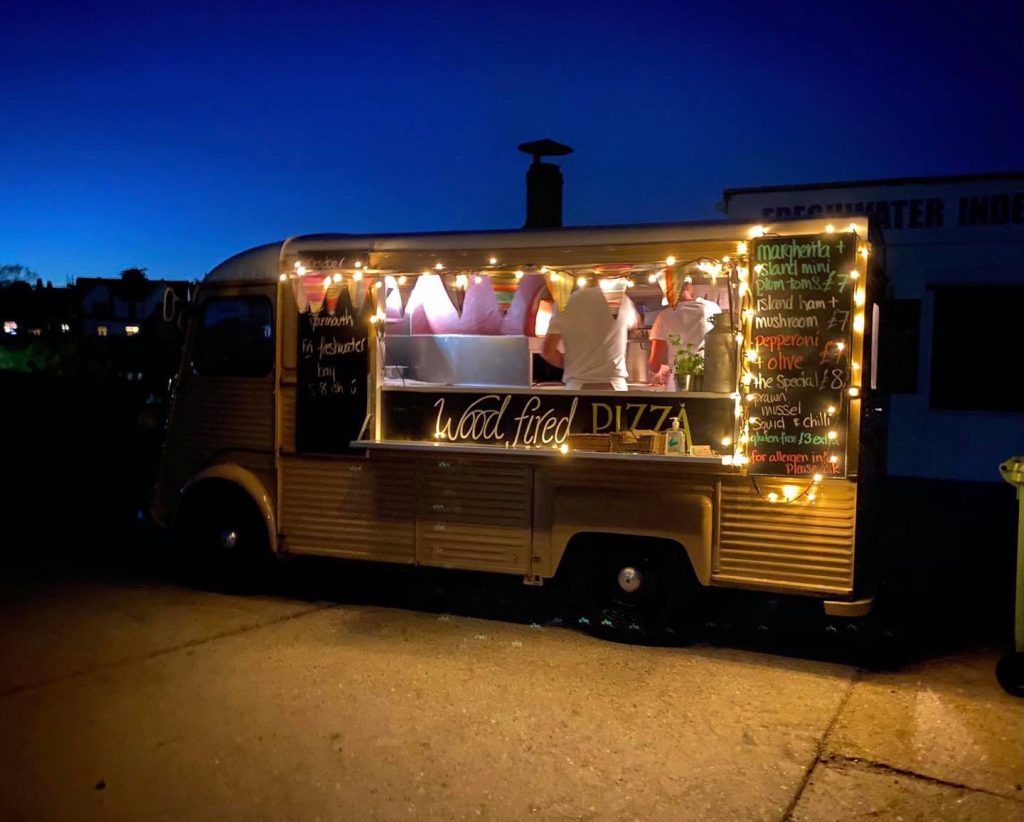 Wightwood Pizza, Freshwater
Ainsley and Grace finished their trip with a visit to Wightwood Pizza when their takeaway van was at the picturesque Freshwater Bay. They enjoyed a classic margherita, with Island-grown tomatoes (or the "gems of the Isle of Wight", as Ainsley put it!), and a pepperoni & olive pizza on the beach.
Wightwood's pizzas are handmade using the best ingredients, locally sourced where possible. They're cooked to perfection in a traditional woodfired clay oven in a quirky van, which pops up at various coastal locations across the Island.