Looking to visit the Isle of Wight but never taken your car on a ferry before? Don't be daunted by the unknown; ferries are a fantastic way to travel!
Not only can you take your own vehicle and pack it with all the things you need, you can bring back all the souvenirs you fancy too; there are no overhead lockers or weight restrictions here. Want to take your caravan or games for the family? Pet dog, bicycle or tent? On a ferry it's really simple. And there's no need to worry about driving on the right.
Booking tips
Make sure you book ahead – the Isle of Wight is extremely popular and by booking online, through our app or through our Contact Centre in advance you'll have the best choice of dates and times.
Our prices depend on the size of the vehicle and not the number of passengers, so if there are more of you in the car then you can split the price!
If you're flexible with dates, times and routes you'll have the pick of the ticket prices.
Will you be taking a roof or rear bike rack on your car? Factor in the entire length and height when you book, including any tow-bars, overhanging items, top-boxes and bikes.
If you have accessibility needs, let us know at least 48-hours before you travel so we can make sure your journey meets your needs.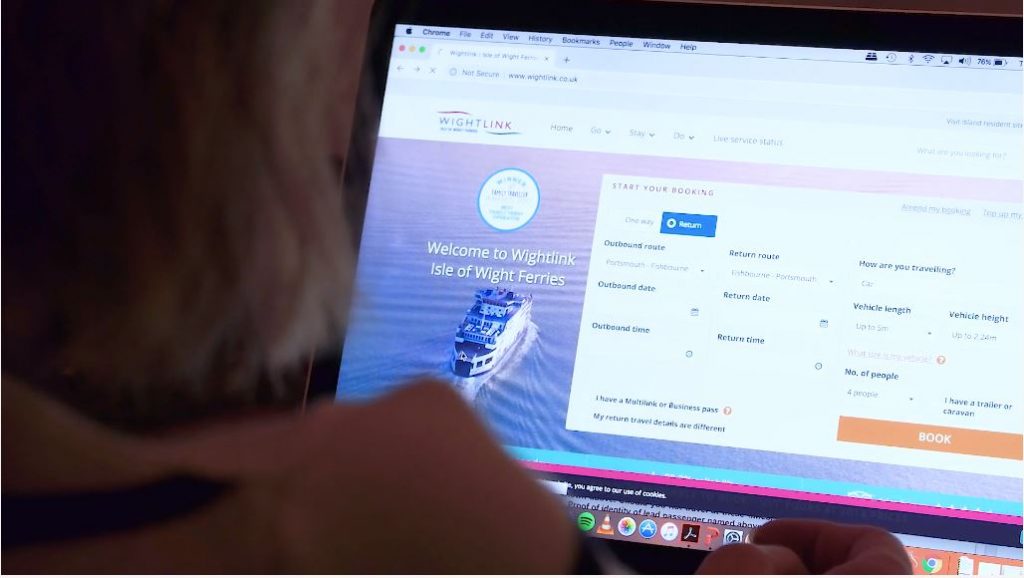 Arriving at the ferry port
Vehicles need to check-in 30 minutes before departure, so leave plenty of time for traffic on the way.
You'll need your ticket handy when you pull up at the check-in booth, so whether you've printed this off or have it on your phone, it's a good idea to have this in the front of the vehicle rather than the boot.
Once you check in, our friendly teams will direct you to a numbered lane, so there's no need to worry about where you're going. If you've arrived in plenty of time, you'll be able to get out of your car to grab a drink and a snack.
Please try to be back in your vehicle and ready to board at least 15 minutes before your booked sailing time (you don't want to be that person, holding up the queue!)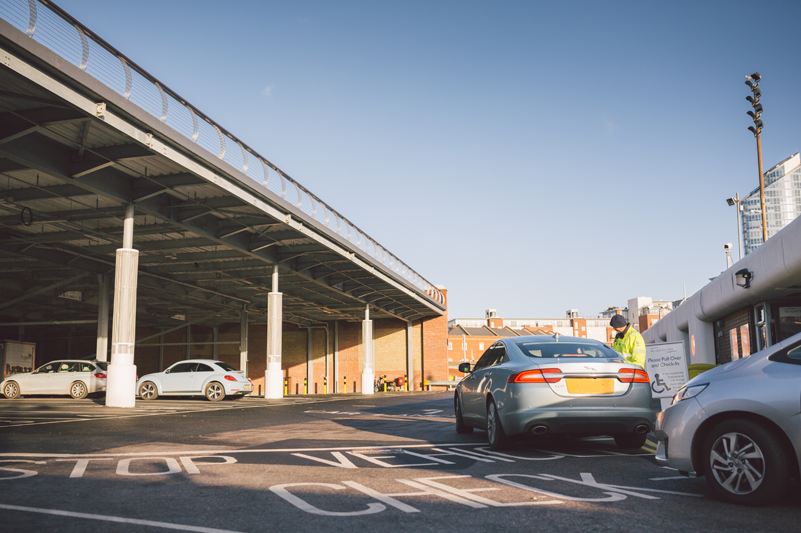 Boarding and on board
It might feel a bit strange driving onto a ferry for the first time, but there's nothing to worry about. Our friendly teams will direct you all the way, right up to your very own parking space.
As you get out of your vehicle, think about what you might want with you on the passenger decks as you won't be allowed to go back to the car deck until you arrive. A camera or camera phone is a must, if you're thinking of heading out to our sundecks. And don't forget to make a mental note of which deck and zone you're parked in…
If you have pets with you, make your way to the dedicated pet zone. Travelling with family? Some of our ships have play areas and cinema rooms, so look out for those too. Although the children may just wish to roam around and explore with you; a ship is pretty exciting on their first journey!
Then relax; you'll have plenty of time to enjoy a snack and a drink or enjoy the view together from our spacious sun decks.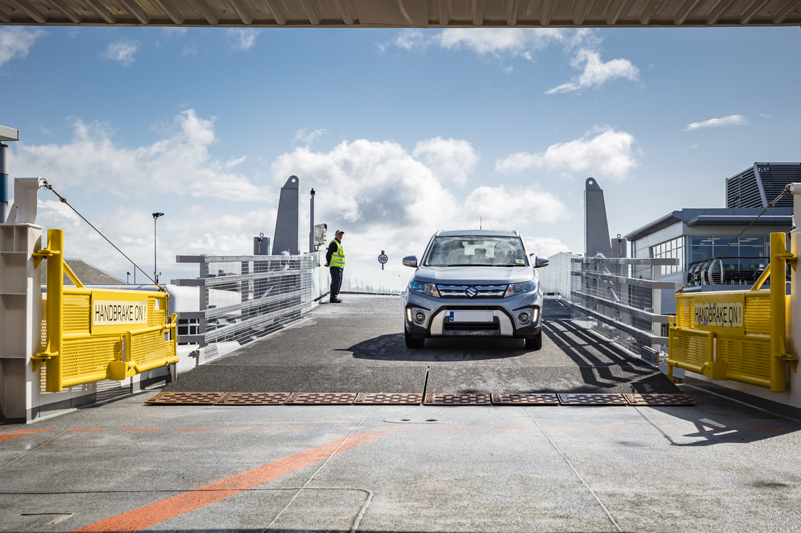 Leaving your Wightlink ferry
Your Captain will make an announcement when it's time to return to your vehicles. Gather all your belongings and head to your car deck (you remembered the number, right?).
Please help us improve air quality and keep your engine off until you're called to pull forward. But you can buckle up and set the sat nav for your destination while you wait.
Our deck crew will wave you forward when it's time to get moving and pretty soon you'll be on the open roads of the Isle of Wight.