Wight Ryder I
Along with our other FastCat, Wight Ryder II, she is our quickest ferry, getting foot passengers to and from the Isle of Wight in just 22 minutes. She entered service on 29 September 2009.
Both vessels work as a team to provide a regular FastCat service across the Solent.
Facilities onboard
Wight Ryder I has a number of facilities on board including toilets, a dedicated bike storage area, priority seating for passengers who require accessible travel and a sun deck.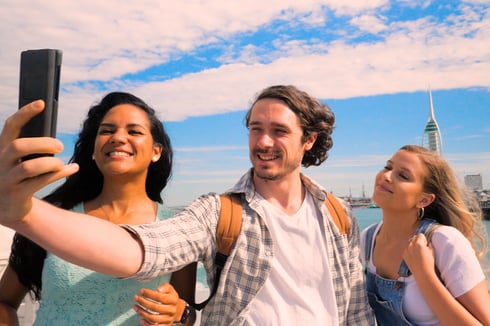 Sun deck
Soak up the views of the Solent on board our FastCats. Our sun deck aboard Wight Ryder I will allow you to see all the sights on your journey to or from the Island.
Bike storage
Take your bike across the Solent. We have storage space for up to 20 bicycles on our FastCats.
Spacious lounge
Make the most of our well-ventilated and spacious passenger lounge with high standards of cleanliness.